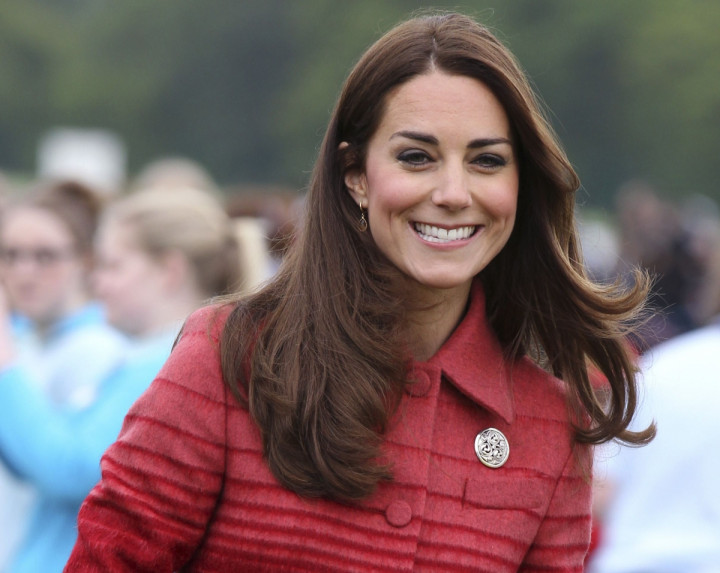 An American tabloid has come up with fresh claims that Kate Middleton is pregnant with twins.
According to Star magazine's cover, "Palace Confirms" the Duchess of Cambridge and her husband Prince William are expecting two baby girls, less than a year after the birth of Prince George.
Prince William apparently gushed this was the "best Father's Day present ever." Adding on, the publication claims Kate's been pregnant for the last 12 weeks, and has been keeping the pregnancy a secret - thanks to her lack of morning sickness.
This report comes a month after OK! Magazine claimed that Kate is having twin girls.
"Kate has always wanted a daughter, and she's talked about it so much that William did too," a palace insider said.
"Kate's upbringing with Pippa [Middleton] was idyllic and she always wanted to have girls of her own to carry on the legacy of strong, happy women. Plus, she thinks George having sisters will be tremendously good for his character."
Meanwhile, Kate, who is enjoying every moment of motherhood, reportedly wants Prince George to start sailing.
While visiting the National Maritime Museum at Greenwich in London on 10 June, the 32-year-old royal met with Sir Ben Ainslie, a four-time Olympic gold medalist, who offered to take her and Prince George out on the water, People reported.
"The Duchess was very keen, but not for a couple of years yet – when he's about 7 or 8," Sir Ben said.
"But we'd love to get the Duchess sailing sooner. She's very keen and of course we'd love to get her out on the water – she doesn't get to do it much now," he added.