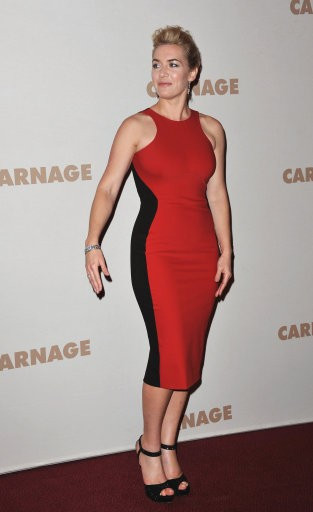 Louis Dowler, the former boyfriend of Oscar-winner Kate Winslet, is still finding it difficult to come to terms with the breakup, according to a media report.
Dowler said he fell deeply in love with the "Titanic" star after her split with her director husband Sam Mendes, it has been reported.
"I was in love with her and you can't switch that off overnight. I'm not sure Kate treated me well," the Daily Mail has quoted Dowler as speaking publicly for the first time on the breakup with Winslet.
"I don't think Kate behaved well, and it is still very raw for me," he added.
Winslet is now dating Virgin Boss Richard Branson's nephew Ned Abel Smith. Smith has ditched his 23-year-old wife Eliza Pearson, daughter of multi-millionaire Viscount Cowdray, for the Oscar star. Though Pearson went ahead with the divorce and moved on with her life, Dowler is still chewing over his loss.
"I don't want to go into details but it wasn't a straightforward breakup," the Daily Mail has quoted Dowler as saying during an Omega boutique party at the Westfield shopping centre in East London.
"I'm a laid-back guy, so I am not walking around with a long face - but I do still hold a torch for her," he added.