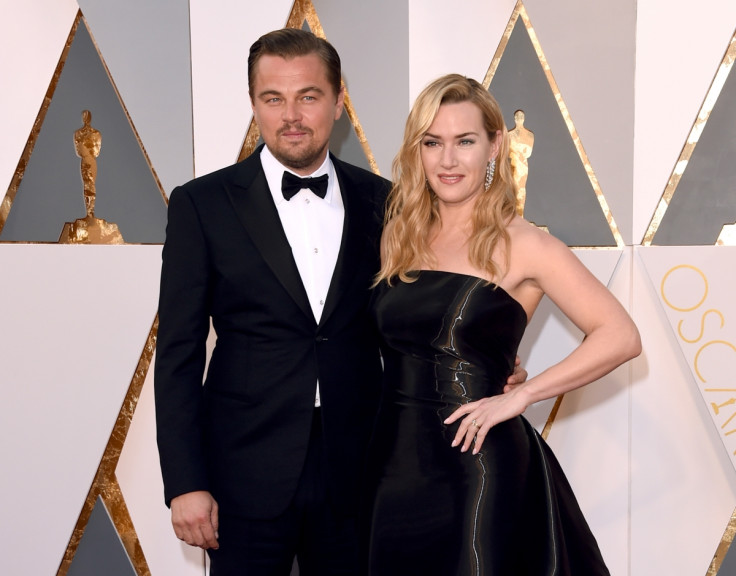 Kate Winslet reportedly wants American actor/film producer Leonardo DiCaprio to start a family. The 40-year-old actress feels her Titanic co-star, who won the Oscar for best actor for his work in The Revenant, will be a great father.
"Kate is completely overjoyed with Leo's Oscar win," a source told Hollywood Life. "Now she wants to see him fulfill another dream — getting married and starting a family. She knows without a doubt that Leo would be an exceptional dad. She keeps telling him that once he experiences fatherhood, he'll fall madly in love with the greatest role ever! Kate's has joked with him, but it's not really a joke, that she wants to meet all future girlfriends so she can determine if they are wife material!"
Meanwhile, during an interview with Parade magazine, the Wolf Of Wall Street actor, who has dated many gorgeous women from Hollywood and the modelling world, opened up about his thoughts on marriage. The 41-year-old actor revealed that he will settle down at the right time.
"That time will come when that time comes. The truth is, you can't predict marriage. You can't plan it. It's just going to happen when it happens," he said.
Adding on, DiCaprio talked about his love for films. He said: "If I wanted to quit acting, I could have done it a long time ago. I love making movies. I feel lucky and fortunate to do it, and it is absolutely worth sacrificing a lot of my private life."
"I don't think anyone [famous] ever really gets used to it. It's always surreal. At the end of the day, there are people with much harder jobs who sacrifice a lot more of their own lives to do them, people in the armed forces. I don't want to hear myself complain about the hardships of being famous — because I do have the freedom to stop, if I wanted to," he added.