Katie Price's former fiance has accused her of spending the night with X Factor music mogul Simon Cowell in a secret tryst that ended their engagement. The claims have been strongly denied by the pair.
Leandro Penna, who was engaged to the star at the time of the alleged incident in 2012, claims his suspicions were raised after the 38-year-old Loose Women panellist returned home one morning, drunk, after meeting Cowell the previous night.
Penna, speaking to told The Sun, accused the ex-fiance and Cowell of pretending to meet in order to discuss developing her career as a pop star. But that his worst fears were confirmed when checked her text messages.
The 31-year-old told the tabloid: "It was clear this was not just a business meeting."
"I asked her if she'd f****d Simon and she said, 'No, of course not'.
"She was angry, she asked me where I got that from. In the end, I told her: 'I'd read the texts, you lie'. We barely spoke for the next few weeks."
The Argentinian said he initially gave his blessing to the meeting because he believed Cowell was gay, even though he thought mother-of-five Price was "dressed more like a provocative hooker than elegant or business like" for the meeting.
However, Penna says that Price received messages from Cowell, asking for a repeat of the pair's night together. And one read, "I have to make sure no one is following you."
A source close to the star revealed details of the extreme precautions taken by Cowell, 57, to keep the relationship secret.
Price reportedly left her home in Horsham, West Sussex, at 5pm with a friend, travelling to the Mayfair Hotel in London. The pair then left her car there as a decoy, before Cowell's chauffeur driven Rolls-Royce drove her the remaining few miles to the music mogul's £10m ($12m) mansion in Holland Park.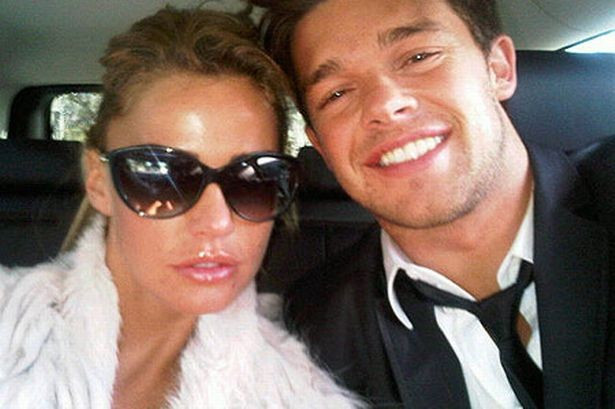 "That had his staff in it – and they knew to ensure Katie got to his place without being tailed," the source continued.
Penna, currently a TV presenter in Chile, went on to add, "It's the reason I split up with her." Price wrote on her website that the reason for breaking up with the Argentinan was because of "pressures of work."
Price is now married to part-time stripper Kieran Hayler, while X Factor boss Cowell is now father to two-year-old Eric with partner Lauren Silverman.
A spokesperson for Cowell said: "Katie and Simon are nothing more than friends and have been for many, many years."
IBTimes UK has also reached out to Price's representatives for comment.