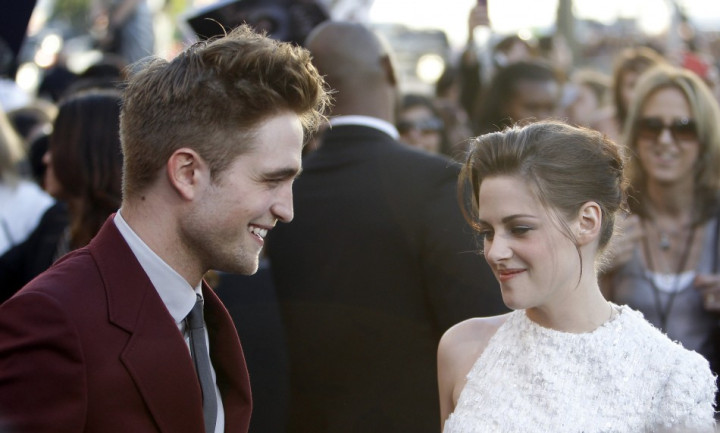 Kristen Stewart has reportedly told Katy Perry to stay away from her former boyfriend and Twilight co-star Robert Pattinson.
According to Hollywood Life, Stewart told Perry "to back off" from Pattinson and is upset that they have been spending so much time together.
Pattinson and the Teenage Dream singer were recently spotted watching a wedding rehearsal at San Ysidro Ranch in Santa Barbara, California. The 27-year-old London-born actor was spotted in New York City with the 28-year-old Perry two weeks before he broke up Stewart.
"[Kristen] feels hurt," the insider said, "She feels betrayed."
"The timing was never right [for Rob and Katy]," a source said, "Katy's the kind of girl who goes after what she wants until she gets it."
Meanwhile, Stewart had also confronted Perry directly, to ask about her relationship with Pattinson.
"Kristen called Katy to ask her straight out," an insider told Now Magazine, "Katy was stunned and things got awkward. She said there was no way she was messing with Rob, but Kristen didn't believe her. Katy got off the phone as soon as she could."
Pattinson had also pulled out of the 27th birthday celebrations planned by Stewart. The 23-year-old actress was spotted looking glum while at a friend's house on the afternoon of 13 May, arguing on the phone. Later, Stewart and her friend drove to another friend's house, where they ended up talking in the car for almost 45 minutes.
"He and Kristen were arguing and Rob found comfort in Katy," a source said, "She's fun to be with, not moody like Kristen."
Pattinson and Stewart met when they starred together in the hugely successful vampire-themed fantasy film franchise, Twilight series, based on novels of the same name by Stephenie Meyer.
The couple had broken up last year after it was confirmed that Stewart had cheated on Pattinson with British director Rupert Sanders. However, they reunited for the promotion of the final premiere of The Twilight Saga: Breaking Dawn - Part 2.