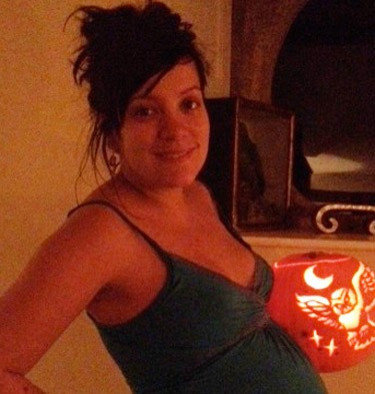 Lilly Allen and husband Sam Cooper celebrated the birth of their baby daughter at the weekend.
The 26-year-old pop star-turned-fashion designer reportedly gave birth on Friday.
The news comes after the singer tragically suffered a still birth with the couple's first child last year.
She also miscarried a pregnancy at four months in 2008 while in a relationship with Ed Simons, of the techno band The Chemical Brothers..
The couple reportedly revealed the news that they were expecting again during their wedding reception in the Cotswolds in June this year.
The star told guests that she was 12 weeks into her pregnancy.
Throughout her pregnancy, the mum-to-be often took to the social networking site Twitter to keep fans up to date with her bulging bump.
Even though a spokesperson has yet to make an official announcement, the star appeared to confirm the birth herself after she took to Twitter on Friday to write: "Totes amaze", which is slang for totally amazing.
Friends of the couple have also been congratulating the new parents on the social networking site.
Lily's close friend and former boyfriend, DJ Seb Chew, last night Tweeted: "Sending out love to Lily, Sam and mini Cooper......YES."