Marilyn Manson has strongly denied involvement is a controversial video starring singer Lana Del Rey in a disturbing rape scene.
Initial reports suggested that the harrowing footage, which emerged online earlier this week, was culled from a Manson music video. However, the singer's representative dismissed the reports as false.
In the video directed by Eli Roth, Del Ray is seen being forcibly pushed onto a bed by a man and who sexually assaults her.
In a later scene, sexual assault is further referenced when balloons are seen at a birthday party with the word "rape" scrawled on them in black ink.
In a 2013 interview with Larry King, Roth said the video is "so sick it's been locked in a vault for over a year".
The two-minute clip features scenes from Manson's earlier videos No Reflection and Slo-Mo-Tion.
Manson's representative Kathryn Frazier told BillBoard magazine: "Manson did not direct this, shoot it, nor was it for a Marilyn Manson video or outtake footage made by him or to be used by him with his music.
"It must be a fan video splicing up old Manson video footage with someone else's Lana Del Rey footage."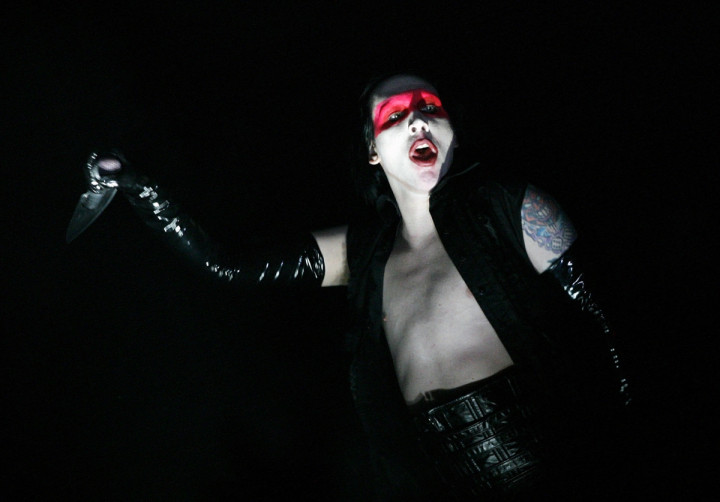 The leaked clip, titled Sturmgruppe 2013 Reel, was removed from YouTube on Thursday following a copyright claim by Essential Music, which is linked to Manson's label Cooking Vinyl.
Production company Sturmgruppe, which released the video, has also taken the clip down from its own website. A number of reports linked Sturmgruppe to Roth, who appears to play Del Rey's attacker in the video.
Roth is known for directing the horror film Hostel and its sequel Hotel: Part II. He is credited as one of the main voices in the explicit horror genre known as "torture porn".
Neither Del Rey nor Roth have commented on the Sturmgruppe footage or confirmed whether they are the ones featured in the video clip.