Barbadian singer/actress Rihanna turned heads as she hit the red carpet of the Metropolitan Museum of Art Costume Institute Gala 2015 in New York City.
The 27-year-old We Found Love singer wore a yellow dress designed by Chinese designer Guo Pei, which featured a long embroidered train.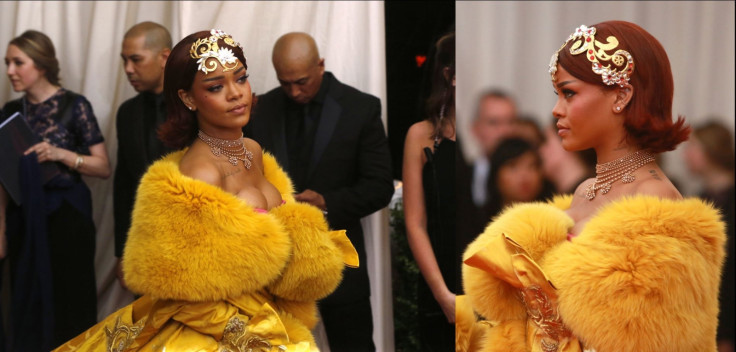 Chris Brown's former girlfriend completed the look with a metallic headpiece, gold choker necklace and Christian Louboutin Toerless Muse pumps.
"I'm so in love with this dress, but the train is insane!" Rihanna told Vanity Fair on the red carpet. "I can't really walk in it without any help. But it's so worth it. I love this dress so much! It's Chinese couture and it's made by Guo Pei. It's handmade by one Chinese woman and it took her two years to make. I found it online."
"I was researching Chinese couture on the Internet and I found it," she said.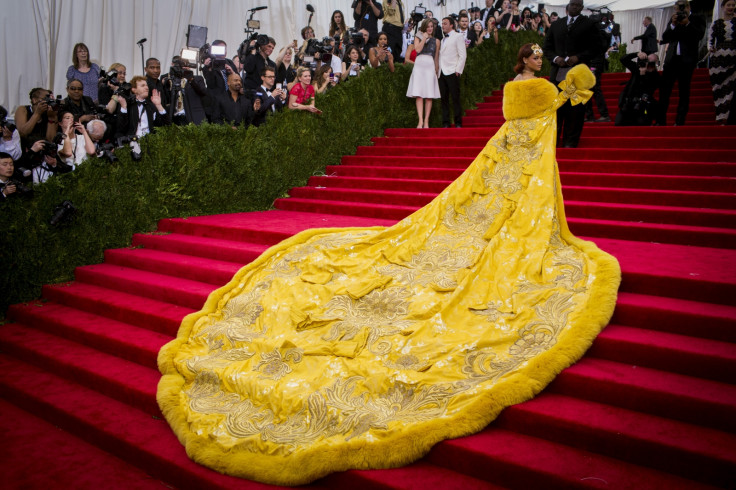 However, Rihanna's dress caught the attention of fans and Twitter exploded with funny memes.