Patrick Schwarzenegger's family does not approve of his relationship with Miley Cyrus.
According to a report in Life & Style, the 21-year-old actor's mother, Maria Shriver, has denied the former Disney star entry to their annual Kennedy Christmas celebration.
"Maria doesn't want her there and won't budge," an insider told the website, according to Hollywood Life. "She doesn't think it's appropriate to have Miley around the rest of the Kennedy family."
"Patrick insists on having her there — or he will not come," the source said. "They've been talking less and less. Every time they do talk, it ends up in an argument where Patrick is defending Miley."
Adding on, Cyrus was reportedly banned from Patrick's sister, Katherine Schwarzenegger's 25th birthday party.
"[The family] had a big party on the weekend for his sisters birthday and Miley was not invited," a source told Hollywood Life.
"I'm sure it caused tension for them because there were a lot of people there, it wasn't just family," the insider added. "If he was with his ex she would have been welcome but not Miley. That couldn't have been easy."
Following weeks of speculation, Cyrus went public with her romance with Patrick during the USC Trojans football game against the California Golden Bears by putting on a very passionate display. The pair kissed and cuddled in full view of hundreds of spectators at the Los Angeles Memorial Coliseum.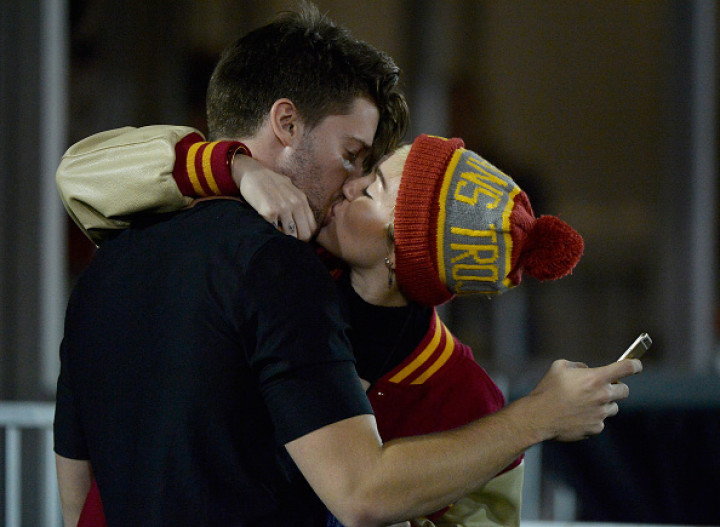 Patrick has previously talked about the We Can't Stop singer.
"My eye, though, is set on Miley," he told Details magazine in 2011.