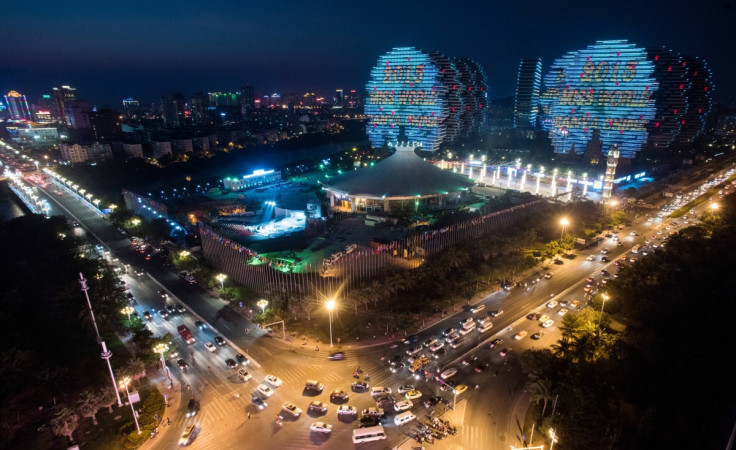 The stage at the Beauty Crown Grand Theatre in Sanya, China, is set for the grand finale of the Miss World 2015 pageant, which goes live at 1.30pm BST on 19 December. The theatre was built especially for Miss World in 2003 when the Miss World Final was held in China for the very first time. Five Miss Worlds have been crowned there before
A total of 116 contestants are competing for the coveted crown in the annual pageant which is currently in its 65th edition. The pageant will be broadcast on nations' different broadcasters but can be watched live online from anywhere in the world.
Host, performances and judges
The Miss World 2015 pageant will be hosted by Miss World 2013, Megan Young of the Philippines along with Welsh actor and television presenter Tim Vincent alongside Angela Chow, a Taiwanese-Canadian actress.
Like each year, the Miss World grand finale is expected to have a host of musical performances. This year too an array of talented individuals will be performing on the Miss World stage but the Miss World Organisation has kept it a secret until the performers actually turn up on stage.
The panel of judges of Miss World 2015 includes a mix of celebrities from across the globe. Among them are British composer Mike Dixon, Miss World 1988 Linda Pétursdóttir, Miss World 2001 Agbani Darego and a few other former winners of the pageant.
After the finale, the contestants will take part in a coronation ball with of course, the new Miss World in tow.
As the world is a just few hours away from getting its new Miss World, have a look at the photos of the venue of the pageant.