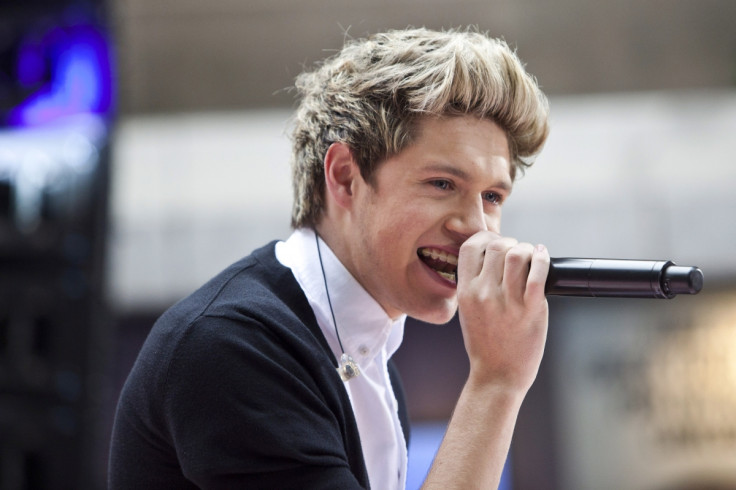 One Direction singer Niall Horan has expressed his feelings for American singer/actress Selena Gomez. The 22-year-old confessed to James Corden that he would like to marry the former Disney star.
During One Direction's Carpool Karaoke session on The Late Late Show, the boy band was asked to play the game of "sleep with, marry, cruise". When asked to choose between Demi Lovato, Gomez and Tina Fey, Horan replied: "Sleep with Tina Fey. Let's marry Gomez and go on a cruise with Demi Lovato. Great voice, we could be singing songs."
Justin Bieber's former girlfriend was reportedly happy about Horan's revelation. A source told Hollywood Life: "Selena was super flattered by what Niall said about wanting to marry her. In her opinion, Niall is total marriage material. They are in a really good place right now and looking forward to bringing in the new year together. When they aren't together, they text and Skype pretty much 24/7."
Rumours that Horan and Gomez are getting close started after reports emerged that he and the 23-year-old singer apparently shared a kiss at Jenna Dewan Tatum's 35th birthday party at a Los Angeles nightclub. Gomez was quizzed about Horan at the Billboard Women In Music 2015 awards in New York City.
"Oh my god! No," she told Entertainment Tonight. "I love him, I always have. He's amazing."
Gomez had previously revealed that she would go on a date with former One Direction star Zayn Malik. The Come And Get It singer said she would be happy to go with the 22-year-old singer if he were to ask her out.
"If he had asked me out on a date, I would be seen with him. Just kidding, but not kidding," she told InStyle UK.