Nigeria Boko Haram: Security increased over Eid al-Adha attack fears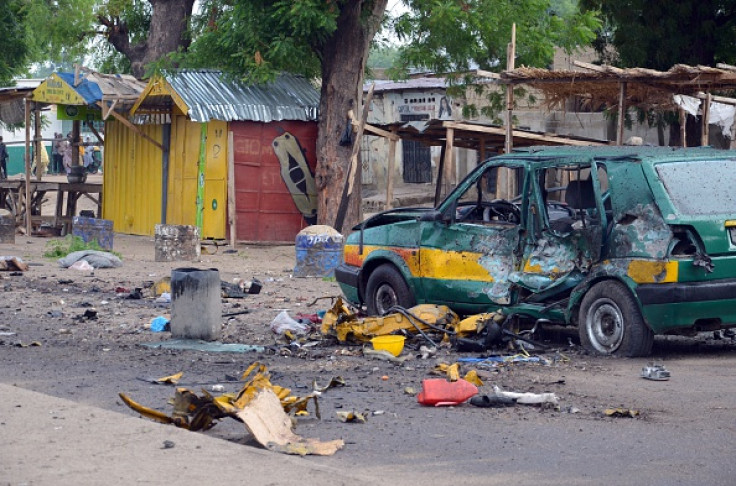 The Nigerian government has beefed up security in the north-east of the country due to fears attacks by terror group Boko Haram might occurr during the Islamic celebration of Eid al-Adha, celebrated on 24 September. The government also imposed tight movement restrictions and a ban on all vehicles – except for ambulances and police cars – days after at least 100 people were killed following three blasts in Maiduguri, capital of the restive Borno state.
The militants, who aim to overthrow the current regime and establish an Islamic caliphate throughout the occupied territories, usually increase their attacks during religious celebrations, such as Ramadan and Eid al-Fitr.
"All movements using vehicles, bicycles and animals like horses, camels and donkeys in Maiduguri will be restricted as from Wednesday 5pm," army spokesman Tukur Gusau was quoted by AFP as saying. "Similarly, all vehicular movements into and out of Maiduguri... will also be restricted within the period until further notice."
The Nigeria Security and Civil Defence Corps (NSCDC) said about 40,000 personnel would be deployed across the country for maximum security with particular attention to religious buildings, teleccomunication masts and oil pipelines.
President Muhammadu Buhari said security remains his highest priority and sent his condolences to the families of the victims of the recent blasts. "President Buhari's thoughts and prayers for Divine solace are with all those who have been callously plunged into mourning by mindless terrorists, when others are celebrating this year's Eid-El-Kabir [25 September]," Buhari's senior special assistant on media and publicity Garba Shehu said in a statement.
Who are Nigeria's Boko Haram terrorists?
Boko Haram (recently renamed Iswap) fights against Western influence in Nigeria and aims to impose its version of Sharia law in the country.
The group declared an Islamic caliphate in Gwoza, along the Cameroon border, in August 2014.
Boko Haram has raided several cities in the north of the country in a bid to take control of more territory.
Three states − Adamawa, Borno and Yobe − have been under a state of emergency since May 2013, due to Boko Haram's attacks.
The Nigerian army recently slammed an audio message release by Boko Haram as "cheap propaganda" and called for the leader of the group, believed to be still Abubakar Shekau, to step down. Shekau, who is rumoured to have been substituted after he failed to appear in the group's propaganda videos earlier this year, said in the message: "[The military] have lied about us, saying that they have retaken our territories, taken weapons and driven us away. They are actually the ones whom we have driven away. They are all liars."
However, Colonel Rabe Abubakar, defence spokesperson, alleged that some Boko Haram members have been surrendering to the army and reiterated that the military is working "round the clock" to defeat terrorism.
Nigeria is leading a new task force – consisting of 8,700 troops from Nigeria, Niger, Chad, Cameroon and Benin – which is believed to have scored some successes, such as the recapture of a key town in Borno.
© Copyright IBTimes 2023. All rights reserved.