Rihanna and Drake: Has Views rapper won over Work singer's family after declaring his love at 2016 MTV VMAs?
Rapper revealed he'd been in love with star for years as he presented her with Michael vanguard award.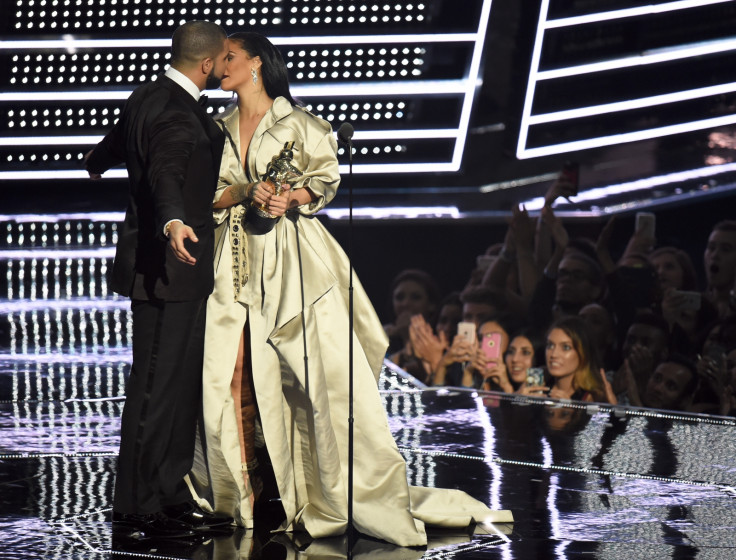 Drake is being ridiculed relentlessly on social media after declaring his undying love for Rihanna at the 2016 MTV VMAs, but it looks like he may have the last laugh. If pictures taken backstage are anything to go by, the bold move may have got him the seal of approval from RiRi's family.
In pictures taken after he presented her with the Michael Jackson vanguard award, he poses with her nearest and dearest. Still on a high from her career-defining milestone, the 28-year-old songstress shared the special moment with fans on Snapchat. In one snap, the rumoured couple pose with her beloved grandfather Lionel Braithwaite, who is also dressed to the nines in a dark grey suit and yellow shirt. Another image shows the Hotline Bling star looking pleased as punch as he leans in for a family picture with Rihanna's grandfather, mother Monica Braithwaite and her younger brothers Rorrey and Rajad.
Earlier that night, Drake had gushed about the Grammy award-winning diva during his heartfelt speech confessing to the star-studded crowd: "We love the music, which could change styles from album to album.
He added: "We love the videos, which change their artistic vision from year to year. But most of all, we love the woman who hasn't changed since day one. She's someone I've been in love with since I was 22-years-old. She's one of my best friends in the world. All my adult life, I've looked up to her even though she's younger than me."
As the couple have never actually confirmed they're dating, it was all the proof that some fans needed that 1) they were and an item and 2) that he was absolutely besotted.
The following night they enjoyed some romantic time when they headed out for an intimate dinner date at Nobu in New York City on Monday night. Rihanna opted for a sexy ensemble consisting of a white shirt dress and tan heels and Drake swapped his suit for black and yellow Letterman jacket, a black t-shirt and camel trousers. He completed the casual look with white trainers.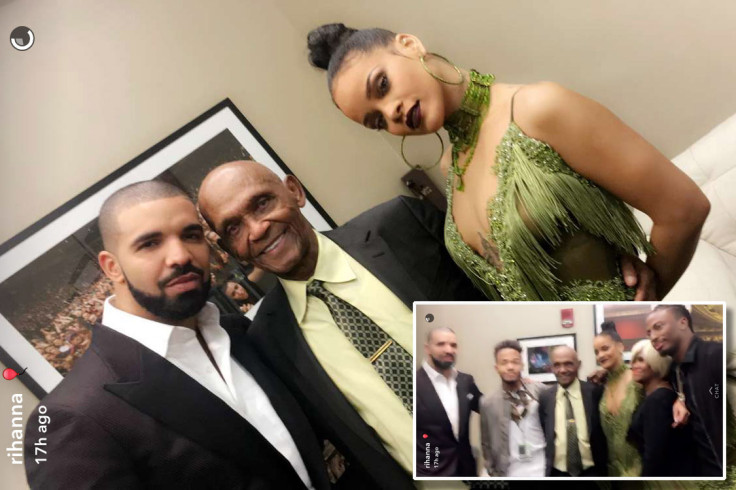 RiRi briefly dated the OVO star in 2009, following her very public split from Chris Brown. They were romantically-linked again in 2014 when she supported him on his Would You Like A Tour? shows, and they enjoyed a string of romantic dates. And it looks as if they are back on dating terms.
Drake previously admitted that he was left heartbroken when she called time on their whirlwind romance. "At the time it hurt, but she didn't mean to. I'll never put that on her," he told Elle Magazine.
© Copyright IBTimes 2023. All rights reserved.