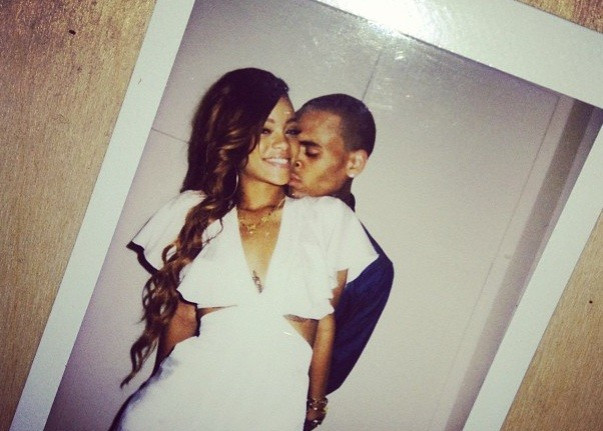 Rihanna has sparked speculation that she could be expecting her first child with boyfriend Chris Brown after cancelling several tour dates because of a mystery illness.
The 25-year-old singer pulled out of a show in Boston on March 10, followed by another cancellation March 12 in Baltimore. She also pulled the plug on her April 15 Houston show, as well as her April 16 concert in Dallas.
Earlier this week, she sent the rumour mill into overdrive when she spotted leaving a doctor's office in Beverley Hills, California looking drained and frustrated.
Fans quickly flocked online to inquire about her health. While some sent messages of support, others claimed that RiRi's apparent illness was simply a bad case of morning sickness.
One fans said: "Her eggo is preggo, no doubt about that lol"
"I'm telling ya, Rihanna is secretly pregnant with Chris' baby, that's why she cancelled our Boston concert over "Laryngitis."
A few fans even went as far as to suggest that the couple could be expecting a little girl as hormones produced by girl babies can make expectant mothers more nauseated early in pregnancy than they would be if they were carrying a boy.
But Rihanna headed online to shoot down reports circulating that she is not suffering from a throat infection but may actually be pregnant.
"I was sick since San Diego! I kept working because I thought two days off after the Vegas show would be enough time to recover and I f**ked up, those were two days off from hell and today is not different!" she told fans on Instragram.
"I'm sad and disappointed about it! I had all kinds of plans for Houston!" she added.
The pregnancy claims comes just weeks after a source told Perez Hilton that Rihanna and Brown are engaged and have planned a late July wedding in Barbados.
"They want tattoo artists, firebreathers and a near-naked wait staff. They're even talking about having prerolled joints at the reception," the source claimed.