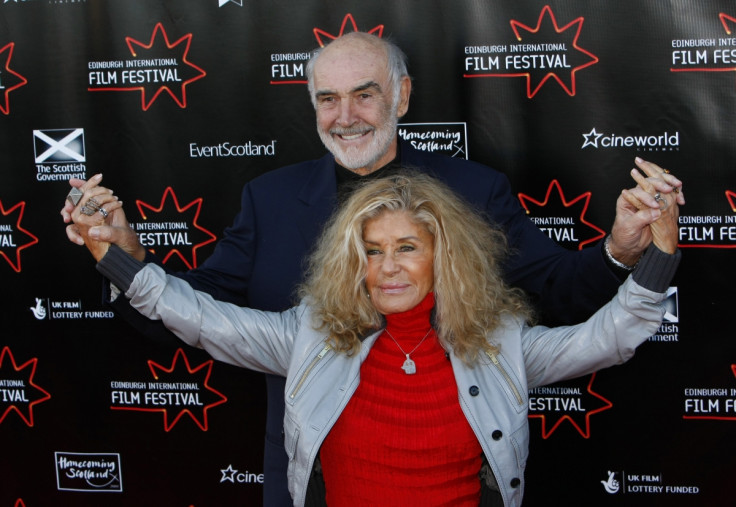 A Spanish court has ordered Sir Sean Connery's wife to stand trial on charges of defrauding the government of nearly £5.5m ($8.3m, €7.8m) over the sale of the couple's home in Marbella city. Micheline Roquebrune could be jailed for up to two and a half years and fined more than £16m if found guilty.
The judge made the ruling following a long probe into the 1999 sale of the couple's villa in Costa del Sol resort, which they owned for more than 20 years. The mansion was demolished after the sale and in its place 70 flats were constructed and sold for an estimated £45 million.
The probe against Connery, 85, was shelved last year after he declared his innocence in a 56-page affidavit. However, magistrate Alfredo Mondeja, who probed the case, said the investigation would continue with regards to Roquebrune's role.
"Although the delays may have harmed the progress of the case, it's also true that if the suspects had observed the proper rules of conduct, namely a minimum level of cooperation with the judicial authorities, the fate of those suspects would have been clarified more than two years ago," Mondeja was quoted as saying by The Telegraph. "Perhaps it would lead one to think that the idea was to protect or hide the acts or participation of the actor's wife, something that only harmed Sir Sean himself."
Spanish authorities will be sending a letter to the Bahamas where the couple currently reside, informing Roquebrune about the court's decision. The trial will take place at a criminal court in Malaga. A date has yet to be fixed.
State prosecutors have said that the alleged tax fraud was carried out through a company called By The Sea. Investigators say Roquebrune was hand in glove with businessmen and lawyers who are accused of hiding profits made from the sale of the mansion. In January, 16 defendants, including former Marbella mayor Julian Munoz and ex-town planning chief Juan Antonio Roca will stand trial. Both are facing prison sentences in other corruption cases.
Roquebrune had rubbished the money-laundering allegations when they surfaced in the initial stages of the probe. "These allegations of money-laundering are nonsense. We have nothing to do with this. We sold the property and that is it."