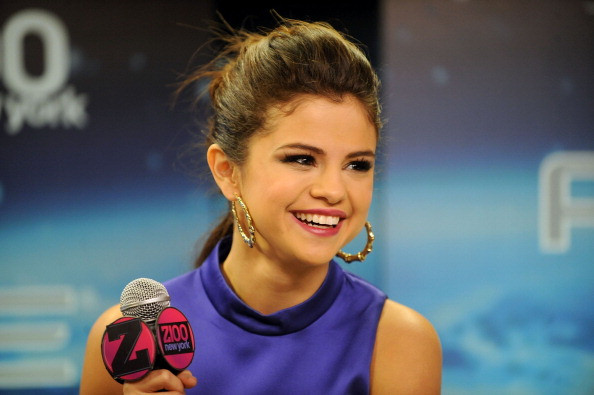 American actress and singer Selena Gomez has been romantically linked to businessman Harith Bukhash.
According to a report in Hollywood Life, the former Disney star bonded well with the 29-year-old, who is one of the founders of the boutique talent agency Bukhash Brothers, which was hired to plan her Dubai trip.
The 22-year-old former girlfriend of Canadian singer Justin Bieber visited the city with Kendall Jenner, Gigi Hadid, Cody Simpson, Shay Mitchell and more friends.
"She is having the best time of her life in Dubai. She really bonded with Harith. He has helped show Selena how she really deserves to be treated, like a princess," a source told the website.
"Plus, he makes her laugh and that's all they have been doing while in Dubai, laughing and having fun!"
"Harith treated Selena and a group of friends to dinner at Zuma, a popular Japanese restaurant in Dubai the other night [Dec. 28]," the insider added. "Selena is loving all the attention and is so grateful that her friends convinced her to go to Dubai."
Harith has been posting images of himself with the Come and Get It singer on his Instagram page.
Meanwhile, during the trip, Gomez sparked controversy after she posted a picture of herself on Instagram, flashing her ankle inside the Sheikh Zayed Grand Mosque in Abu Dhabi.
Though she deleted the controversial image from the photo sharing website, she received backlash from Instagram users.
However, Gomez posted another picture on Instagram, along with friends and revealed that the vacation was the best one she had.
"The luckiest girl in the world. So grateful! met the most beautiful people in this country. It's so special here," she captioned the image.