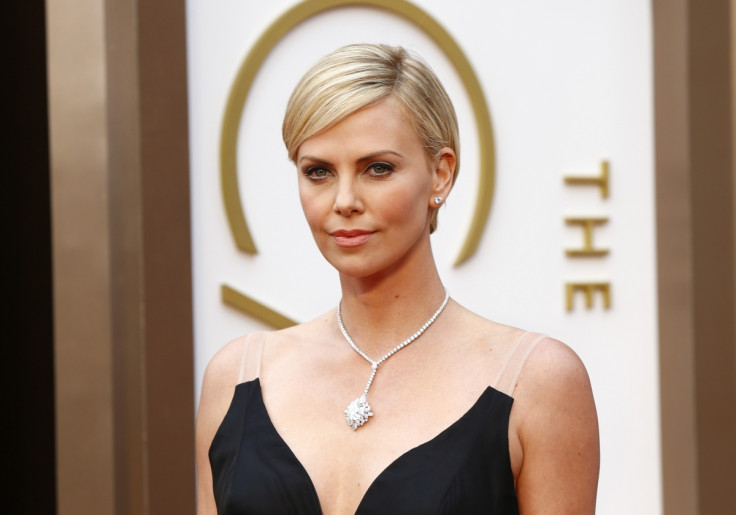 Since getting her big break as the sexy femme fatale in 1996 thriller 2 Days In The Valley, Oscar-winning actress Charlize Theron has managed to build herself an impressive CV with roles in everything from dark comedies to thrillers. But what fans might not know is the Hollywood star narrowly missed out on the opportunity to showcase her incredible and dynamic talent in one of the biggest flops of all time.
Showgirls director Paul Verhoeven has revealed the 40-year-old auditioned for the lead in the 1995 film but lost out to Elizabeth Berkley. According to the film-maker, the Saved By The Bell actress, who was keen to shed her good girl image, was the ideal person to play Nomi Malone because she was already a household name.
"Charlize... auditioned, and I don't recall her having any problem with the nudity at all," Verhoeven told the New York Daily News. "She was good and wanted the part, but basically she was not well-known enough at the time and just did not fit the part, so we said no."
Showgirls follows "street-smart" drifter Malone who ventures to Las Vegas and climbs the seedy hierarchy from stripper to showgirl. Although Theron – then an aspiring actress – missed out, Verhoeven insists the rejection was a blessing in disguise for the Mad Max: Fury Road star.
"I have full respect for Charlize, but if she had been offered the part then she would probably have been chewed up in the same way they treated Elizabeth," he added. "She was very lucky that she did not get the part. I wish Charlize congratulations for that because it would have have been a miserable 20 years for her!"
He goes on to say the film tarnished Berkley's promising future in acting. "It made my life more difficult, but not to the degree it did Elizabeth's," he said. "Hollywood turned their backs on her. If somebody has to be blamed, it should be me because I thought that it was interesting to portray somebody like that."