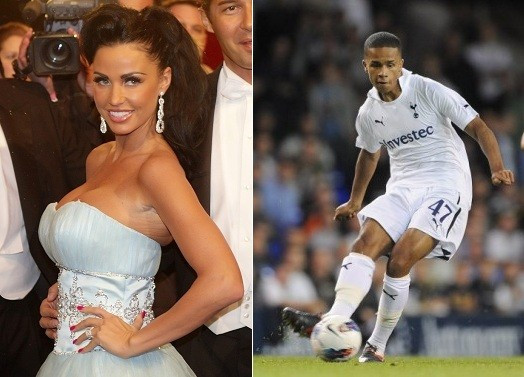 Katie Price appears to have changed her loyal habits - partying and clubbing - for one night as the model was seen in the company of Tottenham Hotspur midfielder Jake Nicholson on Saturday.
The 33-year-old model, also known as Jordan, was spotted drinking with Nicholson alongside friends at London's Cafe De Paris until 3 a.m., according to the Mirror. The pair were seen celebrating after the Spurs demolished Bolton, 3-0. The 19-year-old soccer player who is "just good friends" with Jordan was introduced to her by mutual friend Danny Cipriani.
"Kate is not interested in Jake romantically. They had a fun night but it wasn't even that boozy as Katie had to be up at 8.30am for a flight to LA," the Mirror has reported quoting a source.
The source also said that the mother-of-three had plans to spend 10 days in Los Angeles to secure a new "major" TV deal. "Katie reckons she'll shock a few cynics when the deal is made official," said the source.
Earlier, Katie had agreed to pay her ex-husband Peter Andre an undisclosed sum of money after she withdrew her claims that 38-year-old Andre cheated on her and his feelings and love for her stepson Harvey were not genuine.