2013 was another year of highs and lows. Disasters struck, icons passed and new ones were created. 2013 represented the best and worst of Planet Earth.
The world lost many who represent the best of humanity: towering figures who united people of different races, colours and creeds. Inescapable natural disasters struck different corners of the planet but humanity demonstrated its good side in the responses.
IB Times UK looks at the 12 biggest stories to dominate our screens in 2013.
1) Oscar Pistorius Arrested For Murder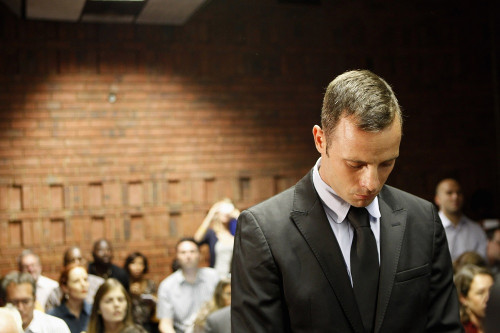 The South African paralympian, one of the biggest names in athletics, was arrested and charged with the murder of his girlfriend on Valentine's Day at their home in Pretoria. He claims that he thought he had an intruder in the bathroom but he fired four bullets into Reeva Steenkamp instead.
Pistorius was an inspirational figure and commanded status as the first double amputee to compete in an Olympic games. His trial is set to begin in March 2014.
2) Election of Pope Francis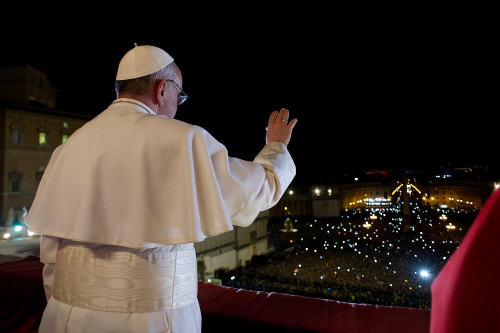 After the resignation of Pope Benedict XVI, the first papal resignation in 600 years, Argentinian bishop Jorge Bergoglio, the first Argentinian and Jesuit to sit in the papacy, was chosen to succeed him.
He was named after St Francis of Assisi, who was a champion of the downtrodden, and Francis has followed suit. He refused to live in the elaborate Vatican apartment, has connected with the homeless of Rome and has pledged to rid the Vatican of scandal.
3) Boston Marathon Bombing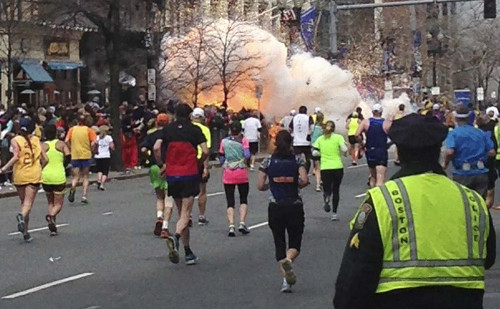 Terror hit America again in 2013 when an explosion struck during the Boston Marathon, killing three people and wounding many more. The blast sent shockwaves around the world, leading to a manhunt that pinned down two Chechen brothers.
More than 260 were wounded, with 14 people losing limbs and photos showing bloodstained pavements. Three days later, a police chase and gunfight led to the capture of 19-year-old Dzhokhar Tsarnaev and the death of his brother.
4) North Korea Nuclear Missile Threats against South Korea and US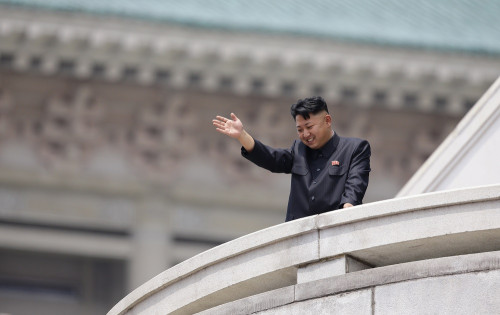 In March, North Korea declared that it was in a "state of war" with its neighbour South Korea. The pariah state's youthful leader, Kim Jong-un, readied his nuclear missiles against both South Korea and the United States' pacific military bases.
Kim declared that North Korea would not hesitate to enter all-out war if provoked by either party. The threats caused a stir in both Seoul and Washington but, ultimately, Kim did not follow through with any of his threats.
5) Bangladesh Factory Collapse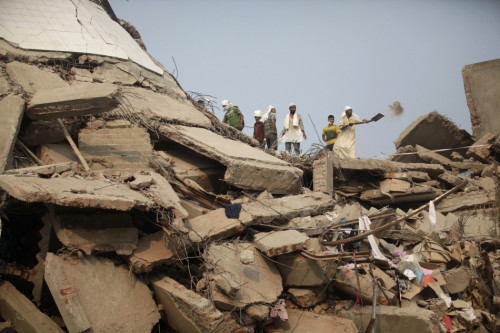 Rana Plaza, a garment factory near Dhaka, Bangladesh, collapsed in April, killing 1,127 people in one of the worst industrial accidents on record.
Rescuers scoured the rubble for survivors for nearly three weeks, finding some trapped after 17 days. Some survivors had to have limbs amputated to enable rescue teams to pull them out of the debris.
The disaster brought widespread global attention on labour conditions in Bangladesh and resulted in the government creating a minimum wage board and a pledge to increase work safety.
6) Edward Snowden's NSA Leaks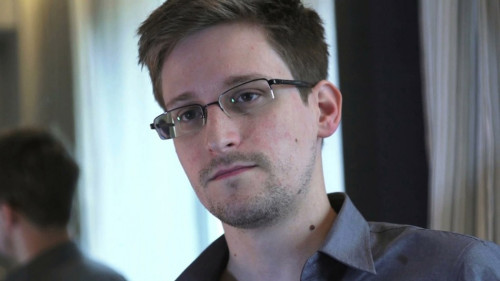 Edward Snowden leaked a cache of US National Security Agency documents to the Guardian and the Washington Post which exposed their metadata collection programme that is still having major security and diplomatic repercussions six months later.
The whistleblower, a former CIA contractor, left the US after the leak and fled to Hong Kong before residing in a Moscow airport for over a month until Vladimir Putin granted him one year's asylum in August.
The documents unveiled that the NSA collected phone records and data from major companies such as Google, Microsoft and Facebook.
7) The Ousting of Mohamed Morsi in Egypt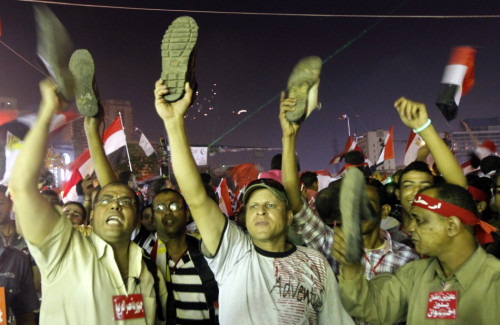 Mohamed Morsi, Egypt's first democratically elected president and a member of the Muslim Brotherhood, was ousted in a military coup after a year in office. Many were upset by his alleged favouritism towards Egyptian Islamists and colossal anti-government protests erupted in Tahrir Square.
His removal led to mass celebrations on one side and mass demonstrations on the other. The interim government that replaced Morsi cracked down on pro-Muslim Brotherhood supporters, killing over 100 people.
8) Prince George is Born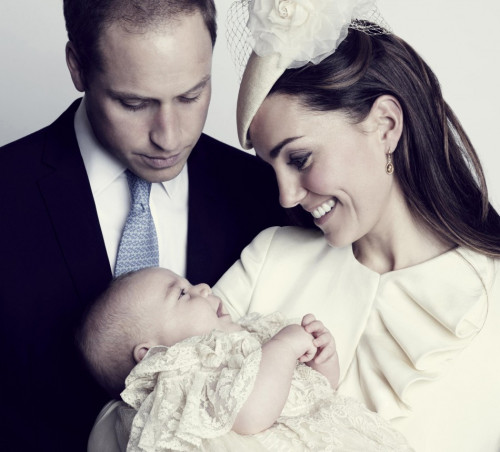 In July, the royal family received its newest member when Prince William and Kate Middleton, the Duchess of Cambridge, gave birth to their first child.
The young prince is third in line to the throne and his birth, at St Mary's Hospital in London, caused a furore over what his name would be. His full name was eventually revealed as George Alexander Louis and he was christened on 23 October at St James's Palace.
9) Syrian Civil War and Assad's Chemical Attack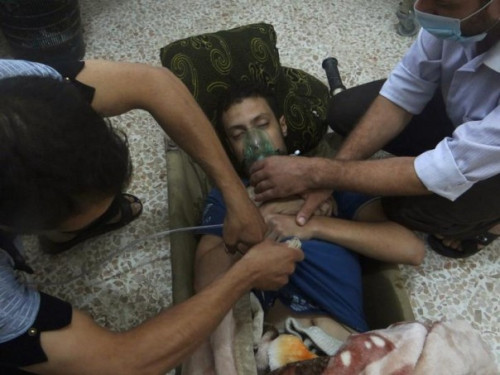 Syria's civil war reached new depths in 2013 after two years of fighting. In August, a chemical attack killed 1,429 people in a region near Damascus. Syrian president Bashar al-Assad accused rebels of responsibility but the international community held the Syrian government to blame.
Videos of victims went viral across the internet and social media, showing gruesome images of children reacting to the effects of a nerve agent. Both US and UK governments tried to push for a military response but their efforts were knocked down by their own legislators. In September, the Syrian government agreed to a plan for supervised destruction of all its chemical weapons.
The attack was the most devastating use of chemical weapons against civilians since Saddam Hussein used them on Iraqis in 1988.
10) Westgate Mall Attack in Kenya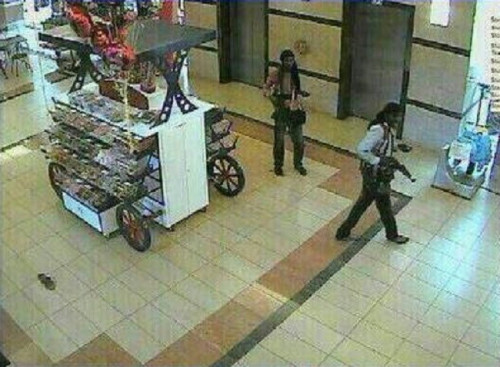 In August, al-Shabaab militants took control of the Westgate Mall in Nairobi for four days. The attack saw 61 civilians and six security guards killed. Many were foreign nationals.
All four gunmen were killed by Kenyan security forces but their actions left 18 foreigners among the dead, including six Britons, as well as French, Canadian, Dutch, Austalian and Indian civilians.
11) Typhoon Haiyan strikes the Philippines
The Philippines was rocked by one of the most powerful storms ever recorded with more than 5,000 people killed and 800,000 homeless.
The super typhoon reached gusts of 196mph and brought massive destruction but attracted the largest humanitarian effort of the year.

12) The Passing of Nelson Mandela
After battling illness for most of 2013, the South African icon died in December aged 95. He was revered across the world for his impact in the anti-apartheid movement.
After spending 27 years in prison, Mandela emerged to negotiate an end to white rule in the country, eventually becoming South African president himself.
His death closed a significant chapter in South Africa's dark history, leaving a legacy that will last for many more years.
Honourable mentions:
Tesco horsemeat scandal
Giant meteor hits Russia
Higgs Boson confirmed
George Zimmermann acquitted of Trayvon Martin murder
US government shutdown
Toronto Mayor Rob Ford's meltdown