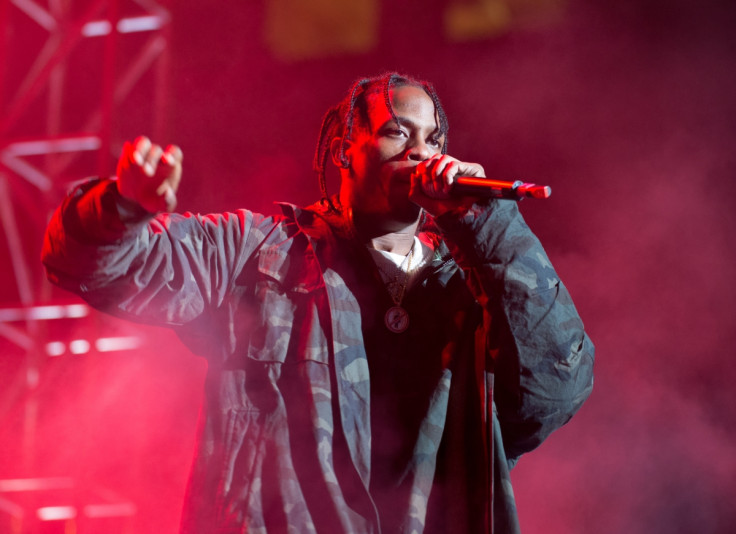 Rapper Travis Scott was reportedly arrested from his concert at the Walmart Arkansas Music Pavilion in Rogers, Arkansas, on Saturday night (13 May).
According to TMZ, law enforcement officials hauled the La Flame hitmaker immediately after he exited the stage and transported him to the Benton County Sheriff's Office, where he was booked for inciting a riot, endangering welfare of a minor and disorderly conduct. Scott was released without bail the same night. However, he will have to return to Arkansas for a court date.
Rogers Police Department told the news website that Scott, whose real name is Jacques Webster, was arrested as several people were injured including a security guard and a police officer after the 25-year-old rapper "encouraged" fans to rush to the stage and bypass normal security protocols.
The injured were treated by members of the Rogers Fire Department and Mercy Medical, according to reports.
A source close to Scott has said that the singer's intention was not to create chaos and cause harm to anyone at the venue but was just to fill up the available space at the front in the general admission.
This isn't the first time that Scott has been arrested for causing trouble at his concerts. He was arrested after he allegedly called on fans to jump the barricades at Lollapalooza in 2015.
Scott was issued a misdemeanour charge for reckless conduct and was released from custody after posting bail, Chicago Police Department spokesperson had said.