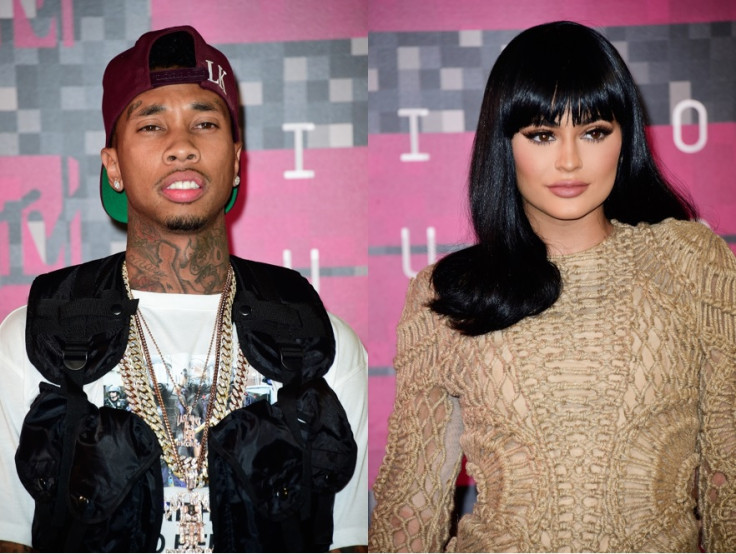 Tyga reportedly approached former fiancée Blac Chyna to discuss his relationship problems with American reality TV star Kylie Jenner. The rapper decided to call up the 27-year-old model to talk about the 18-year-old Keeping Up With The Kardashians star.
According to Hollywood Life, Tyga "called Blac Chyna because he's been bored out of his mind and [he's been] having problems with Kylie." Adding on, Tyga told her that Kim Kardashian's teenaged half-sister "sometimes makes him feel like 'scum' because of where he's at in his career."
The rapper, whose real name is Michael Ray Nguyen-Stevenson, and Chyna, are apparently on good terms now. Another source said: "Blac admitted to Tyga that the only reason she ever attacked Kylie on social media was because she was in pain that the two of them were no longer together. She told Tyga she loves him and misses him terribly. She even congratulated him on the success of his concerts and video game."
Jenner and Tyga went public with their romance when they were spotted holding hands in Mexico celebrating the teen's 18th birthday on 10 August. It was previously reported that her relationship with the father-of-one will be the main plot in the upcoming episodes of Keeping Up With The Kardashians.
Meanwhile, Tyga was upset with Jenner for constantly posting videos of him on Snapchat. In one video, Tyga can be seen on the phone, and Jenner filming him using Snapchat. He responded: "Oh my god! Why do you post everything?! D**n, you're killing me!"