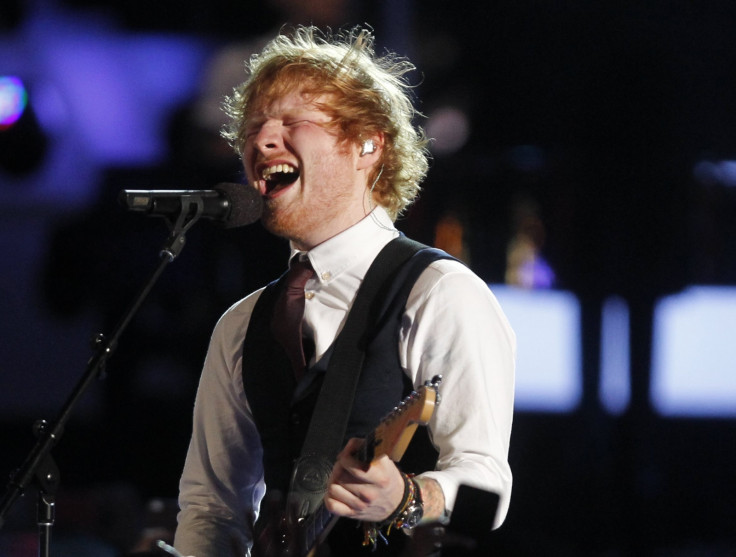 Music has hit a new high note in the UK with more than 500m songs being streamed in a week for the first time.
The total figure is 505,849,000 according to the Official Chart Company – almost double the 275 million streams from the same period last year mainly consists of British talent.
Ed Sheeran scoops the gong for most streamed artist of the year so far with more than 170 million streams in the first half of 2015, while Sam Smith has racked up more than 100 million.
Sheeran is widely appreciated by his home crowd and performed at the 90,000 capacity Wembley Stadium earlier this month over a three-day stint. But attention has recently turned to the singer's stink after he admitted to regularly farting on stage and boldly proclaimed that he once followed through.
So far this year, 11.5 billion songs have been streamed by listeners in the UK – an increase of 80% on last year.
Geoff Taylor, chief executive of music industry body BPI and the Brit Awards, said, "It's remarkable that we now speak of billions of audio streams per month – it demonstrates vividly just how quickly streaming is being embraced by British music fans.
"As more consumers explore the enhanced experience offered by premium quality subscriptions such as Apple Music and Spotify Premium, it will help our world-leading record labels invest even more into unearthing the next generation of British talent for fans here and around the world."
The most streamed song is Uptown Funk by Mark Ronson and Bruno Mars, which has notched more than 45m streams and 59 tracks have passed the 10m mark.