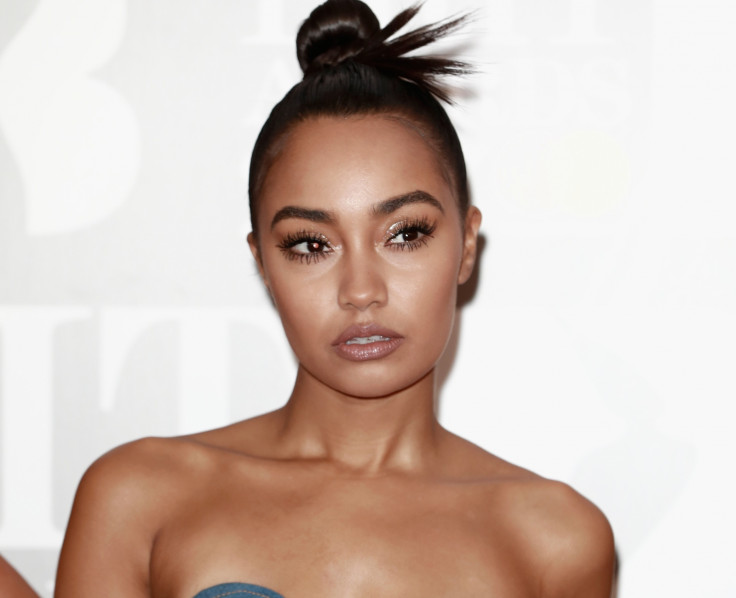 Little Mix singer Leigh-Anne Pinnock has been awarded a restraining order against a vlogger who attacked her.
The 25-year-old songstress was left with a bruised face after YouTuber Terroll Lewis slapped as she dined at the VQ restaurant in Bloomsbury with a friend back in November 2016.
According to an eyewitness, Pinnock was attacked after she defended her friend when an altercation broke out. "He kept saying: 'If my girlfriend was here, you would both feel really intimidated,'" the eyewitness said. "Leigh-Anne's friend wasn't going to let it go. She kept saying: 'No I wouldn't, no I wouldn't'. And Leigh-Anne started going, 'Maybe I would, maybe I would.'"
The Daily Star reports that Lewis of West Norwood, south London, was slapped with a three-year restraining order, given an electronically-tagged curfew and ordered to pay £625 in costs, £200 in compensation as well as a £85 court surcharge, after pleading guilty the assault at Highbury Magistrates.
Under the conditions of the restraining order, he is prohibited from contacting Leigh-Anne and must stay away from the star.
In her victim impact statement, Pinnock, who did not attend court because of illness, said although the attack did not leave any visible marks or bruises, it left her "in a state of shock, embarrassment and humiliation".
Presiding judge Robin McPhee said that Lewis "used your size to intimidate and then slap [Pinnock]".
He added: "There was an argument. Clearly, your temper got the better of you on this occasion. Miss Pinnock is entitled to go out in public and eat in a restaurant without being molested in the way that you did on this occasion. We need to prevent that from happening for the foreseeable future."
However, Lewis, whose Youtube channel with former girlfriend Nakita Johnson has almost 170K subscribers, appeared to debunk reports that he had been given a tag. Taking to Instagram, he posted a snap of himself showing off a tag-free ankles.