Ginuwine is the man responsible for baby-making anthem Pony, and Channing Tatum's sexual dance to it in stripper drama Magic Mike and its sequel Magic Mike XXL. Now, it looks like the R&B legend is preparing to teach the Celebrity Big Brother housemates the art of seduction.
According to the Sun, the 47-year-old singer is among the men that will be joining the currently all-female lineup, which was supposedly inspired by the suffrage movement that helped women win the right to vote 100 years ago.
Interestingly, Ginuwine, real name Elgin Baylor Lumpkin, famously fathered nine children with five women.
The Differences/My Whole Life Has Changed hitmaker is back in the saddle following his divorce from his wife of 12 years Tonya M. Johnston in 2015. He has admitted that his womanising ways contributed to the collapse of his marriage.
"She has been a good wife and mother and my poor choices and actions over many years have lead to this. I am on a path of becoming a better man and part of that is taking responsibility for my own choices and behaviour in life," he said.
According to insiders, show bosses are throwing the famed lothario into the mix hoping that one of the women will fancy him. Clearly, good TV trumps female empowerment.
"Ginuwine is single and known for being a seriously smooth operator," a source told the publication. "Producers are hoping that one of the female contestants will fall for his irresistible charms and spark a romance in the house."
The source added: "He is a fun and lively character and is likely to be a real favourite among viewers."
Ginuwine, who has worked with the likes of Timbaland and Missy Elliott, previously discussed the success of his highly-sexual song Pony.
"R&B touches your heart ... and if you want to make love, you want to put on some Marvin Gaye, some Barry White or Luther (Vandross) or maybe my songs," he said in 2015 after the 1996 track experienced a resurgence in the charts following the release of Magic Mike XXL.
The crooner teased fans on Wednesday (3 January) by sharing a snap of himself onboard a first class flight from Qatar. He told his 462K Instagram followers: "Man such a crazy night gotta love Qatar tho now headed to the next stop the work do t stop trust me grind," the caption read. "Let's get it and yes I️m tired as !?$&."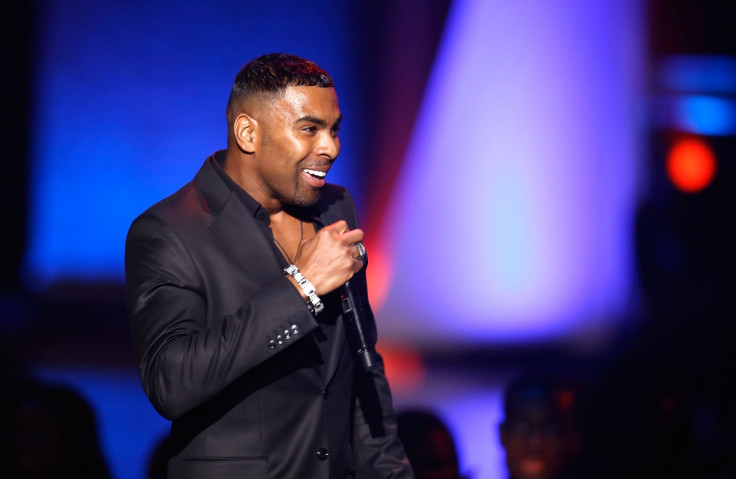 Others tipped to arrive at the CBB pad on Friday (5 January) are Liverpool legend and rap superstar John Barnes, Love Island contestant Jonny Mitchell, British ballet dancer Wayne Sleep OBE, controversial comedian Dapper Laughs, Shane Lynch of Boyzone fame, Apprentice star Andrew Brady and drag queen Courtney Act.
Celebrity Big Brother continues tonight at 9pm on Channel 5.