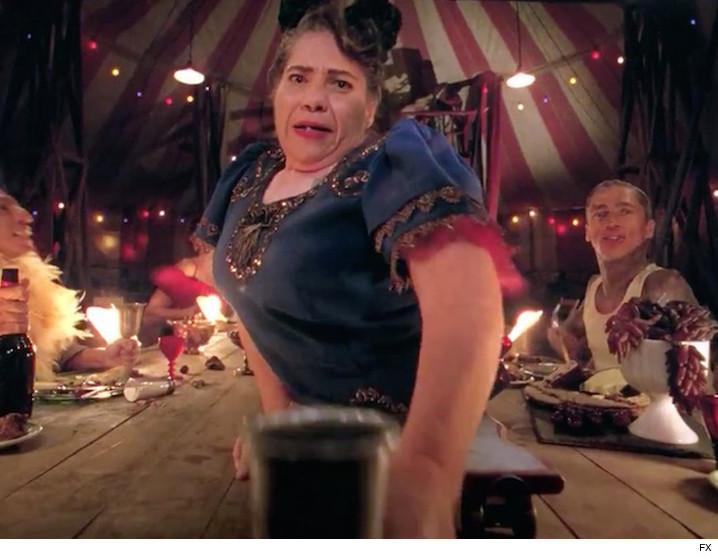 Rose Siggins, who played the character Legless Suzi in American Horror Story: Freak Show, has died after succumbing to an infection following surgery to remove a kidney stone. FX Network which produced the sci-fi TV show, offered their condolences on Facebook, saying she was "beloved by everyone in the AHS family".
"She was a kind person, a loving mother and a very talented actor. Our thoughts and prayers are with her family and friends at this time."
Siggins passed away in Denver on Saturday 12 December and her agent James Mullen stated that more information about her would be given out at a later date. The 43-year-old contracted an infection which spread rapidly and became fatal, according to TMZ.
American Horror story regular Sarah Paulson paid tribute to the actress. "The AHS family lost one of our own. Rose Siggins was an absolute light," Paulson tweeted. "I will never forget your laugh or your beautiful eyes."
Other regulars on American Horror story also posted messages on social media. Angela Bassett tweeted: "Your life touched mine & made it's lasting impression of love, grace, courage & beauty," Bassett said. "God's angels sing thee to thy rest."
Gabourey Sidibe posted on Twitter: "So sorry to hear of the passing of Rose Siggins. I pray for her children."
Siggins was born with a rare genetic disorder called sacral agenesis and also suffered from kidney and pancreas problems for many years. Her legs were amputated when she was two years old and had prosthetic legs up until her teenage years. However, she stopped wearing them and often came to school on a skateboard.
She was the first person with her medical condition to give birth and was mother to two children. A Gofundme page has been created by her agent James Mullen to cover "final expenses and the continuing support of her children".
"Getting around is slower these days," she said in an interview with the Huffington Post.
"A lot of people with disabilities feel that life owes them something, and I was raised in a way that no one owes you a dime. The world doesn't owe you anything.
"My personal opinion is, get up and go for it."