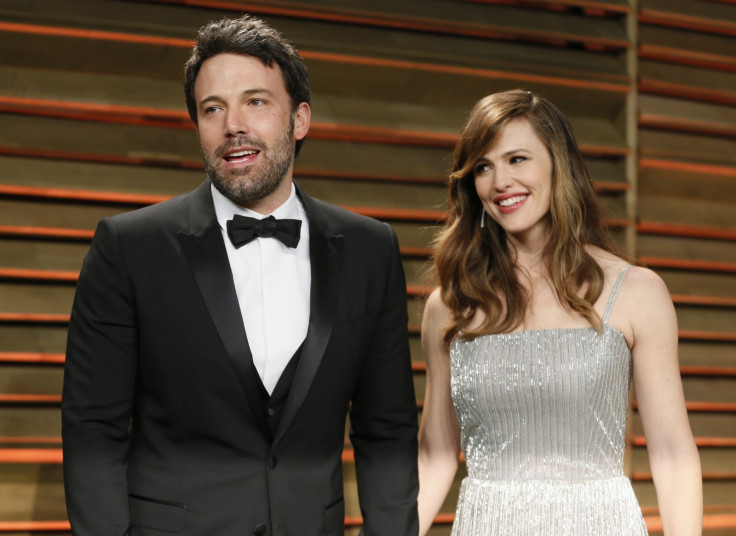 Hollywood divorces have a reputation of being bitter and litigious, but it seems Ben Affleck and Jennifer Garner are determined to keep their separation drama-free.
People magazine reports that the estranged husband and wife have put aside their differences to continue wearing their wedding rings "for the sake of their children".
"The kids are a big part of why they're still wearing them," an insider told the publication. "Ben plans to be there with them as much as he can.
The source added that the Batman vs Superman actor, who made sure the band was firmly in place at this year's ESPY awards in Los Angeles, is "playing Mr. Mom".
"As difficult as it is, from what we've seen, it's pretty amicable," they said.
The news comes amid reports that the parents of Violet, Seraphina and Samuel are still sharing their Pacific Palisades mansion, with Affleck apparently building a private section so he can live on the property.
"Ben is making a section of the house into his private area complete with his own bedroom," a source told Life & Style.
"He didn't even ask Jen before he started the renovation. Now, as much as they both hate it, they're stuck together."
Affleck and Garner announced their divorce in a joint statement on 30 June, a day after their 10th wedding anniversary.
"After much thought and careful consideration, we have made the difficult decision to divorce," the couple's decree read. "We go forward with love and friendship for one another and a commitment to co-parenting our children whose privacy we ask to be respected during this difficult time. This will be our only comment on this private, family matter. Thank you for understanding."