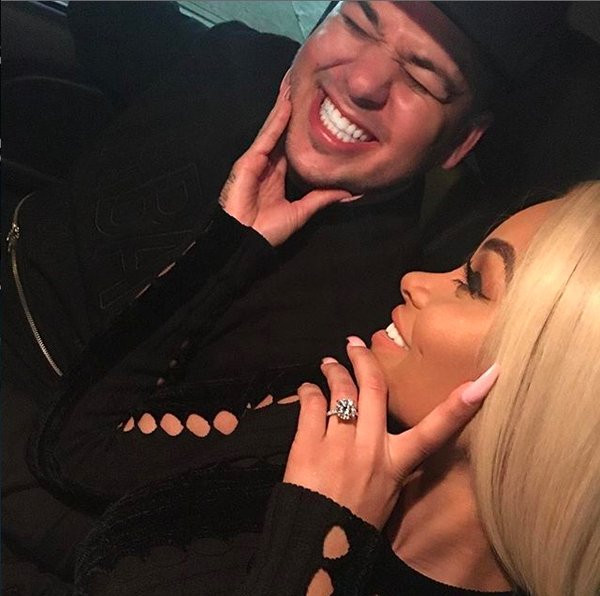 They only recently got engaged but it seems Blac Chyna and Rob Kardashian have already started planning their big day. TMZ reports that the couple could make millions of dollars if they share their wedding with fans in a TV special.
According to the news site, the 29-year-old former recluse, who famously quit Keeping Up With The Kardashians during his battle with depression, could make a triumphant return to reality TV with his very own show.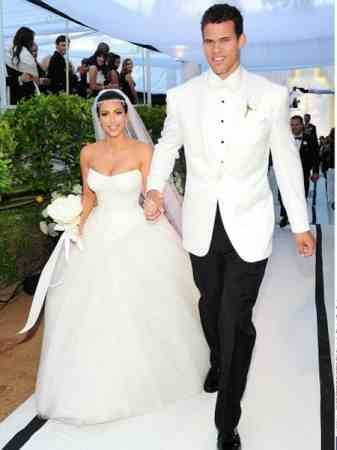 TMZ reports that the pair are in talks for a reality series which guarantees a blockbuster payday of "$150-$200,000 (£105-£140,000)" each per episode, as well as $500,000 apiece for the wedding day episode.
However, his mother Kris Jenner may have unwittingly put a legal spanner in the works. In 2015 the momager signed an $80m contract with the E! network which tied the famous clan into four more seasons of their hit show. Although Kardashian hasn't appeared on screen for years, a loophole in the contract could potentially prevent him doing a rival show unless it's an E! spin-off.
If the show goes ahead, the soon-to-be newlyweds will be hoping to emulate the success of Kim Kardashian's 2011 televised wedding to NBA basketball player Kris Humphries. Although the union lasted just 72 days, it definitely paid off. Radar Online previously reported Rob's elder sister made an impressive $2m from her second marriage.
Financial statements during the legal proceedings of her divorce revealed that marriage came with lucrative benefits, such as payments for media exclusives, sponsorship deals, TV rights and magazine covers, including $1.1m for "People magazine exclusive for wedding" ahead of her extravagant nuptials.
Kardashian recently proposed to Chyna with a seven-carat diamond ring after just three months of dating. However, none of the Kardashians have reacted to news of the engagement. While he has found love again with the fashion designer after failed relationships with Rita Ora and Adrienne Bailon, there could be complications from the tangled family love web (aren't there always?) – Chyna has a child with his sister Kylie's boyfriend Tyga.