Filming for Marvel's Doctor Strange is currently underway and recently leaked on-set images showed actor Chiwetel Ejiofor suited up as his character Baron Mordo. In the comics, Baron Mordo is an adversary of Doctor Strange, but the nature of his role in the upcoming film is not yet quite clear.
In a recent interview with Vulture, Ejiofor maintained the secrecy around his character when asked if he will feature as an antagonist to Benedict Cumberbatch's Sorcerer Supreme. "In a strange way, I don't want to answer that question, if you don't mind," he replied. "Because I feel like it's linked to things I shouldn't get into. I hope it will be interesting when we bring the film out to see what those characters are like — or what they're not like. You're gonna have to wait and see!" Ejiofor said.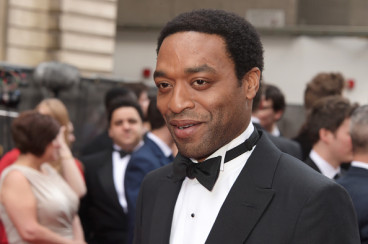 "...linked to things I shouldn't get into" also teases the possibility of his character being involved in potential sequels or other films in the Marvel Cinematic Universe. Ejiofor neither confirmed nor denied the possibility: "Obviously, the idea is that you'll be part of something that could have more incarnations, but that's sort of not the focus," said the British actor when asked about appearing in Marvel sequels.
"The focus is that you just want to make the film that you're making as good as you can make it. That's what I'm in engaged with at the moment. It's a really fascinating project," he added.
Doctor Strange is currently being filmed in London and will soon move to Hong Kong. The Marvel production was also spotted last week shooting in New York under the working title Checkmate, according to ComicBookMovie.
Apart from Cumberbatch and Ejiofor, the Doctor Strange star cast includes Rachel McAdams, Tilda Swinton and Mads Mikkelsen among others. The film is directed by Scott Derrickson and is slated to release on 4 November 2016.