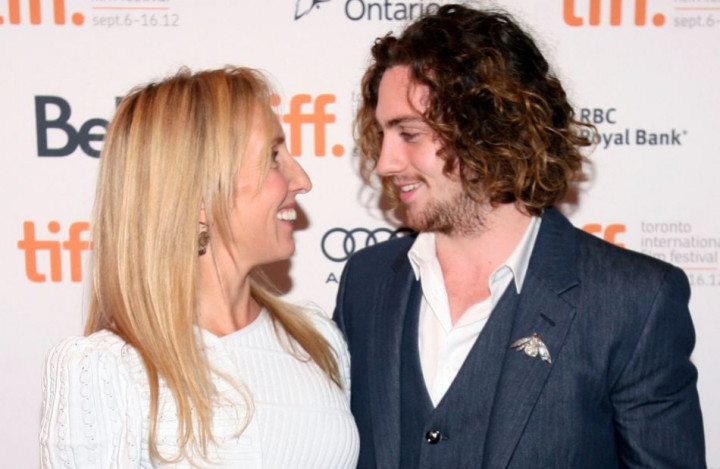 British visual artist and filmmaker, Sam Taylor-Johnson, will direct the film version of EL James's best-selling book, Fifty Shades of Grey. The news that the 46-year-old had landed one of Hollywood's most prized directorial roles was tweeted on Wednesday, by the book's author.
James posted: "I'm delighted & thrilled to let you guys know that Sam Taylor-Johnson has agreed to direct the film of Fifty Shades of Grey".
Johnson is a massive surprise, given she has only one feature film to her credit - Nowhere Boy, which is a 2009 biopic on late Beatle John Lennon's younger days. The film starred her husband, Aaron Johnson.
Fifty Shades of grey producer, Michael De Luca, later confirmed the appointment, saying: "Sam's unique ability to gracefully showcase complex relationships dealing with love, emotion and sexual chemistry make her the ideal director to bring Christian and Anastasia's relationship to life."
"E.L. James' characters and vivid storytelling require a director who is willing to take risks and push the envelope where needed, and Sam is a natural fit," De Luca added.
"I am excited to be charged with the evolution of Fifty Shades of Grey from page to screen," Johnson said, "For the legions of fans, I want to say that I will honour the power of Erika's book and the characters of Christian and Anastasia. They are under my skin too."
Meanwhile, discussion over the lead roles continues to rage, with Oscar award winning Jennifer Lawrence considered favourite to assume Anastasia Steele's persona. The role was also linked to Emma Watson but the actress who played Hermione Grainger in the Harry Potter series has distanced herself from the speculation.
The role of Christian Grey was linked to Magic Mike star Alex Pettyfer. The Wrap reported in April that the 23-year-old auditioned for the role with a sex scene. The fans' favourite though, remains Vampire Diaries' Ian Somerhalder. Canadian television actor Stephen Amell earlier confirmed reports he was approached to play Grey.