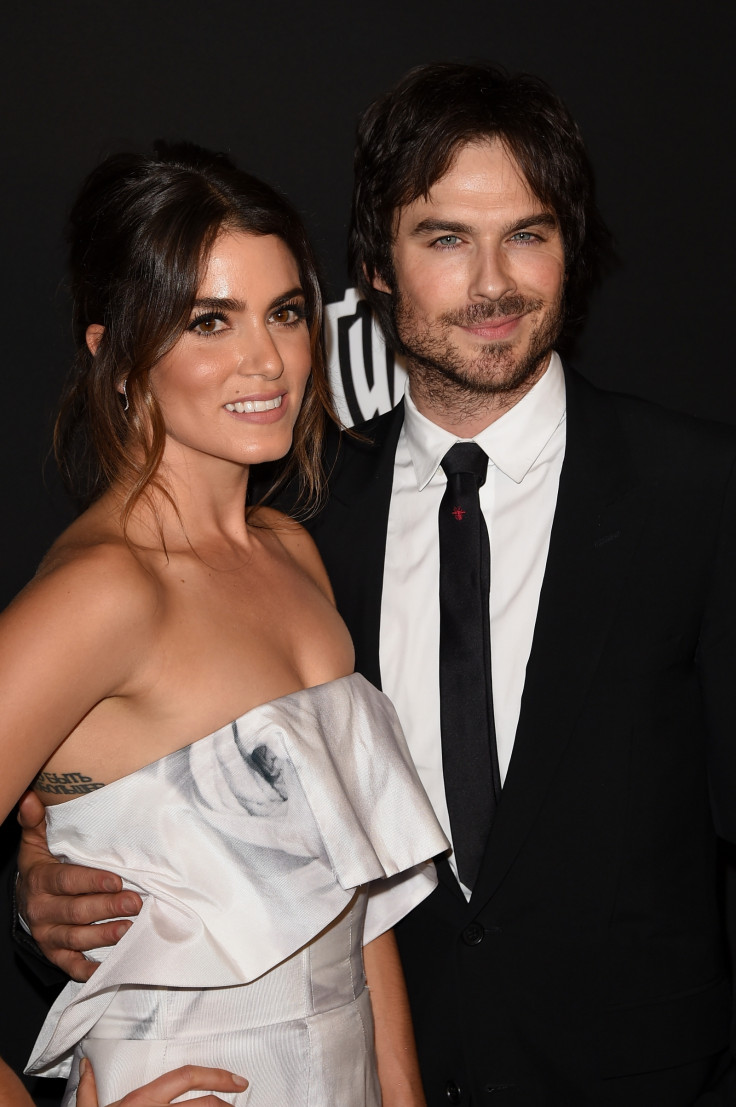 Canadian actress/model Nina Dobrev is extremely happy about former boyfriend and The Vampire Diaries co-star Ian Somerhalder's wedding to Twilight star Nikki Reed.
Last month, the 36-year-old American actor, who is well known for playing Damon Salvatore in The CW's supernatural drama and the 26-year-old actress, tied the knot.
During an interview with E! News' Maria Menounos, Dobrev, who used to played Elena Gilbert on the supernatural show, talked about Somerhalder's surprise wedding.
"I've said this before, that we didn't break up because anything bad happened or because there wasn't love or friendship," she said. "I love him and the friendship is still strong and I think he's great and I care about him. And that didn't change. Yes, we're professional and that's fine. We were friends long before we dated and we still are now."
"When I heard about the wedding, I thought it was beautiful. They look happy and I am happy and so I don't see why there should be a problem with that. The drama is in the media, it's not with us. But of course, we're on a teen drama show, everyone's going to look for drama. If there's no drama, there's nothing to write about. I just ignore it," Dobrev added.
The 26-year-old actress and Somerhalder dated for more than three years, before splitting in May 2013.
Following their break-up, Somerhalder moved on with Reed. The two were first romantically linked last year in July after they were spotted shopping at the Farmer's Market in Los Angeles.
Later, Somerhalder confirmed their relationship on Instagram when he lashed out at a few of his fans for bashing Reed.