Kim Kardashian and Kanye West have had a turbulent few months, from the socialite's Paris robbery to her rapper husband's much-publicised spell in hospital after a mental health crisis.
Now Keeping Up With The Kardashians fans will be able to gain a glimpse of the drama behind the headlines, as a new teaser reveals the exact moment Kardashian learns that West has walked out of a Saint Pablo Tour in the midst of a "psychiatric emergency".
In a phone conversation, she breaks down in tears, saying: "He walked off the stage after three songs. Don't scare me, please. What's going on?"
The Real Friends hitmaker cut short a sold-out show at San Jose's Golden One Centre in November after a rant supporting then US presidential candidate Donald Trump, lashing out at Beyonce and suggesting Jay-Z had killers "coming for his head".
Hours later the star was taken to hospital for evaluation, suffering from symptoms of "severe exhaustion".
Kris Jenner, the mother and manager of the Kardashian clan, is also seen responding to the news: "As a mum, you want to keep your kids safe," she adds.
The importance of family plays a key role in the trailer, which also focuses on the trauma of Kardashian's gunpoint robbery in Paris last October that saw her bound and gagged and robbed of $10m (£8m) worth of jewellery.
"If the elevator does not open in time, I'm f****d," she tearfully tells her sisters Khloe and Kourtney Kardashian.
Following the horrifying events, the social media star stayed eerily quiet across all platforms before returning in January 2017, with reports suggesting the family temporarily cut back on exposure to ensure security, particularly given Kim's three-year-old daughter, North.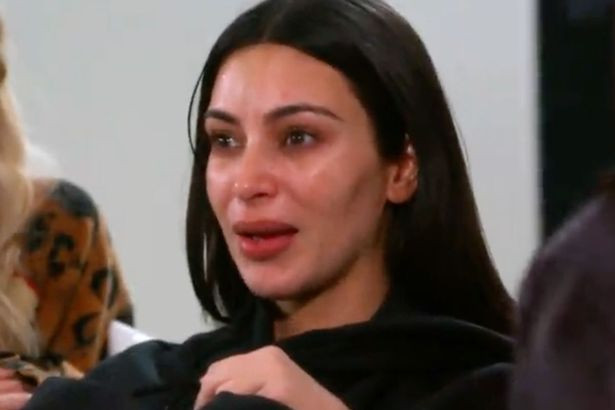 Elsewhere in the clip, Kourtney's lover Scott Disick admits he is a sex addict. Despite declaring the eldest sister, 37, the "love of his life", the 33-year-old is caught with another woman, who Kourtney brands a "f*****g whore" after finding out Disick invited her to stay with him.
Perhaps unsurprisingly Kourtney admits "it's never going to work out", while Disick desperately yells he is a "sex addict" to justify his actions.