Lee Min Ho and Suzy Bae dating: Relationship confirmed after couple spotted together in London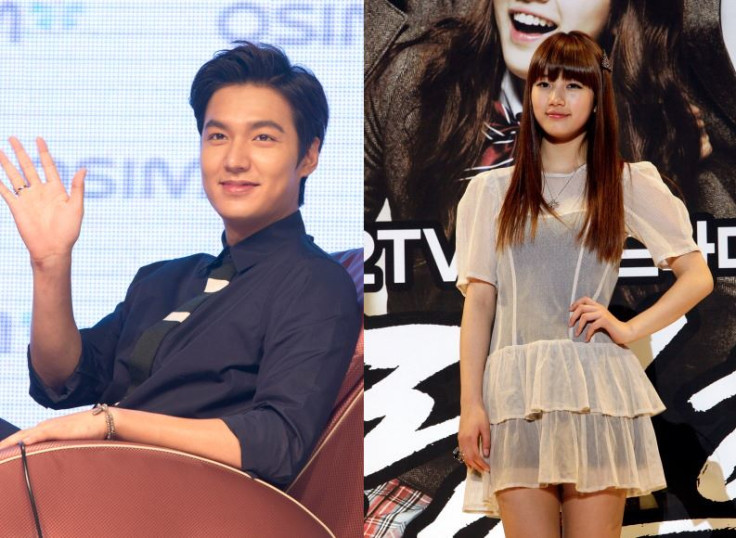 South Korean actor/singer Lee Min Ho and South Korean actress/singer Suzy Bae are reportedly dating.
Rumours that the two are in a romantic relationship started after Korean media outlet Dispatch, published pictures of them spending time together in London.
Following that, representatives of the 27-year-old Gangnam Blues star and the 20-year-old member of Korean-Chinese K-pop girl group, Miss A, confirmed that the two are dating.
Min Ho's agency, Starhaus Entertainment said: "The two have been seeing each other for around a month. They are in a careful stage where they are seeing each other with positive feelings."
Bae's agency JYP Entertainment also said: "Suzy and Lee Minho have been seeing each other with good feelings since a month ago. Suzy and Lee Minho headed to London and Paris respectively for a schedule and after traveled London together and had a very memorable time. Please look on them with fondness."
Min Ho and Bae's fans took to Twitter to share their reactions over the news.
Last year, during an interview with Chinese Cosmopolitan magazine, Min Ho described his ideal woman.
"I think I will first see if that person is compatible with me. That's a minimum requirement before I can have love at first sight... I like an open and cheerful girl. Even if I get tired and upset from work, she can make me happy just by being near me. I think this kind of girl is very attractive," he said.
© Copyright IBTimes 2023. All rights reserved.