Mario Kart 8: Nintendo show off full 200cc race on F-Zero track Mute City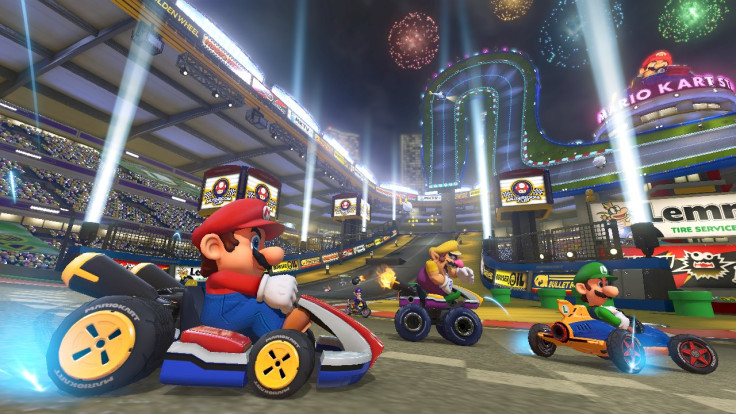 Nintendo have uploaded gameplay footage showing off the new Mario Kart 8 200cc mode in all its glory, with a full race on F-Zero track Mute City. Last week the company uploaded a comparison video showing how much faster 200cc is over 150cc – the previous highest difficulty.
You can see Mario pelt it around Mute City in the video below...
In their Nintendo Direct broadcast on 1 April, Nintendo revealed that 200cc - the fastest mode in Mario Kart history – will be introduced as part of a free update on 23 April, the same date they are also set to release their second batch of downloadable content.
200cc mode will apply to all existing tracks.
The paid-for DLC will be Animal Crossing-themed and includes eight new maps, new kart parts and three new playable characters. Not all of the new maps have been revealed yet, but rumours have circulated suggesting that fan-favourite GameCube-era track Baby Park might be included among the classic tracks.
If so, Baby Park – already a chaotic track – will be very interesting in 200cc mode.
The Animal Crossing pack is available for £7.00 but both it and the first Legend of Zelda-themed pack can be bought together for £11.00. Doing so will grant players eight different coloured Yoshis to play as and eight different coloured Shy Guys.
© Copyright IBTimes 2023. All rights reserved.