Miss India Manushi Chhillar has been crowned Miss World 2017. The 20-year-old from Haryana competed against 108 women from around the world at the beauty pageant, which culminated in the grand finale held at Sanya Arena in China on Saturday (18 November) evening.
Miss England Stephanie Hill was the first runner up and Miss Mexico Andrea Meza was second runner up.
The win for India, comes 17 years after Priyanka Chopra took the crown in 2000.
Congratulating Manushi the Baywatch star tweeted: "And we have a successor!Congratulations @ManushiChhillar on becoming #MissWorld2017.. cherish and learn, and most importantly enjoy it.Bravo"
Dedicating her win to her homeland Manushi said in a heartfelt tweet: "Thank you, everyone, for your constant love, support at prayers! @feminamissindia @MissWorldLtd #MissWorld2017 This one's for #India".
She also posted a photo with her proud parents. Earlier she paid tribute to her mother when she was asked in the final Q and A round, which profession, she believes deserves the highest salary.
"Since I'm very close to my mother, I think a mother deserves love and respect, I don't think it's just about salary but about love and respect you give to someone and I think my mom has always been the biggest inspiration in my life and all mothers they sacrifice so much for their kids," she explained. "So I think the profession of highest respect and salary should be that of a mother."
Manushi is the 6th Indian contestant to win the title, following in the footsteps of Reita Faria in 1966; Aishwarya Rai Bachchan in 1994; Diana Hayden in 1997; Yukta Mookhey in 1999 and Priyanka Chopra in 2000.
According to Chillar's profile on the Miss World site she is a trained classical dancer and has a passion for outdoor sports such as scuba diving, snorkelling and bungee jumping.
And while previous winners have gone on to forge careers in Bollywood with varying degrees of success, accordng to NDTV, Manushi has aspirations to become a cardiac surgeon and has plans to open non-profit hospitals in rural areas of India.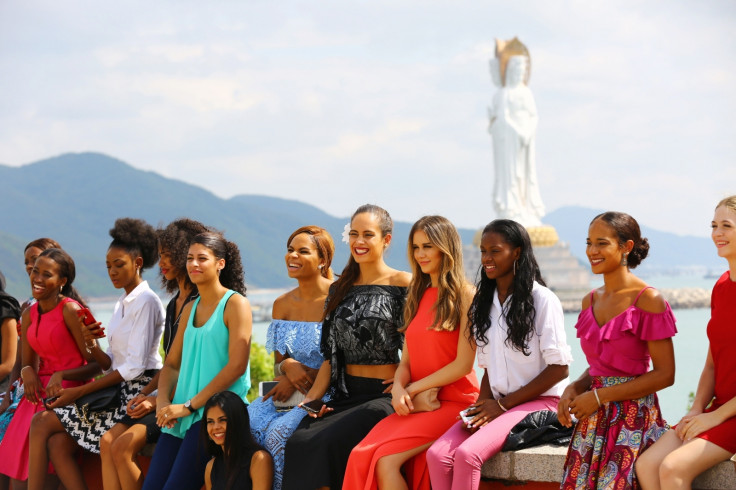 After winning the Femina Miss India 2017 title, the 20-year-old said that while she has been academically orientated, she had dreamed of representing India in the beauty pageant circuit.
"I am elated to say the least. Winning a beauty pageant and the Miss India title was always a dream. I was always focussed on my studies and wanted to be a doctor but like every girl, I would also dream to be at a beauty pageant at least once in life," she explained. "This is my one chance to show the world what India stands for and showcase the culture that I have been brought up with. I am going to make sure that the world remembers India."
Soon after she was announced as Miss World 2017. Manushi was flooded with messages on Twitter from political figures, sports stars and the biggest names in Bollywood congratulating her on her win for India as she brings the crown back home.