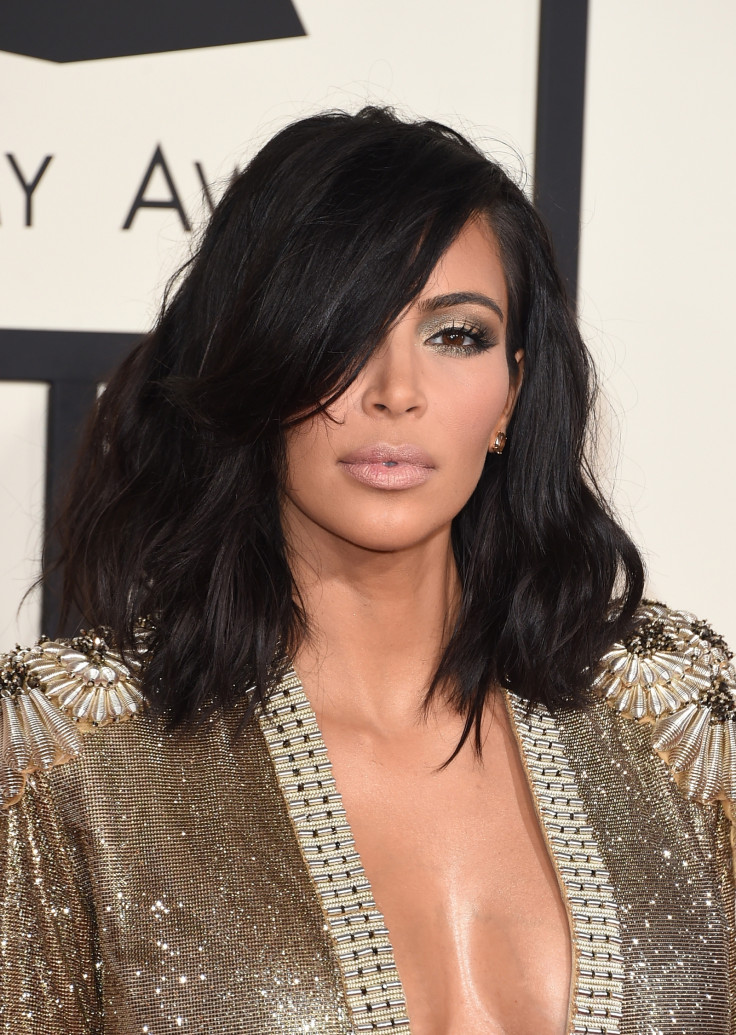 Kim Kardashian may love a good selfie but it seems she likes making money even more. The reality star, who continues to astound critics with her tactical thinking and influence, has showed off her business acumen once again.
The New York Post's Page Six reports that Kanye West's wife was paid a blockbuster $700,000 (£531,390) when she recently attended the Revolve Hamptons fashion party in New York's Tony Water Mill. Sources told the publication that she was flown in from Los Angeles by private jet and stayed for just over an hour.
She is said to have earned her fee- around 12K per minute- by posing with guests and Instagram stars including Negin Mirsalehi and Oloivia Culpo. The mother-of-two, who has been on a strict diet, used the event as the opportunity to show off her post-baby curves. She wore a tight beige mini jumper dress with a pair of thigh-high denim boots.
When the brunette− who took her best friend Jonathan Cheban along − wasn't busy pouting with social media stars, she made sure to give fans front row seats via Instagram and Snap chat. She captioned one post of her on a private plane: "Hey guys we are getting ready on the jet. Heading to the revolve party in The Hamptons."
While Kardashian's rep refused to comment on the attendance fee, they denied that the star was flagged by 25 bodyguards telling MailOnline: "She had her regular security person with her - no one else. Any other security there was not arranged by her."
It is safe to say whether you love Kardashian today and hate her tomorrow, both days she gets paid.