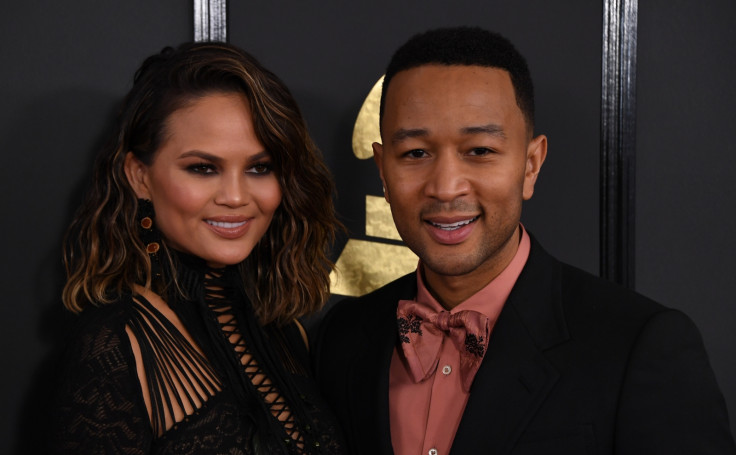 Chrissy Teigen has lambasted In Touch magazine after the publication claimed that her marriage to John Legend was on the rocks.
The furious Sports Illustrated model didnt take lightly to talk of marriage councilling and rumours of an imminent split and wanted the world to know that it was all untrue.
In Touch magazine's cover, featuring the headline, "Chrissy & John on the Brink of Splitting" claimed the couple was having "real marriage problems," with a so-called insider claiming they were "fighting nonstop".
Taking to Instagram, the 31-year-old launched a scathing rebuttal. "Oh in touch go f**k yourselves, you exclusively dumb pieces of trash (sic)," she captioned an image of the offending article.
The Lip sync Battle USA co-host and Darkness and Light crooner tied the knot in Lake Como in 2013. He dedicated his monster ballad, All of Me, to his wife.
Legend also addressed the rumours of marital strife when aTwitter user asked about the claims. He simply replied: "Don't believe these stories! We good!!! (sic)."
The couple, who have 17-month-old daughter Luna together, celebrated their 4th wedding anniversary this week and shared a glimpse of their special date night with fans on social media. She posted a snap of herself posing in a black fitted dress and knee-high boots with her arm on her husband's shoulder. "Do you know what to-day is #itsouranniversary (sic)," the caption read.
Earlier in September Legend revealed that he once unsuccessfully tried to break up with Teigen. The Grammy-winning singer told the Guardian: "I was really stressed and busy. I was just like, 'I'd just be happier single right now,' and she was like, 'No.'"
His other half later opened up about her side of the breakup story on Twitter. She said she refused to accept that her relationship was over because he "was on tour and his voice hurt and he was being a whiny face about everything."