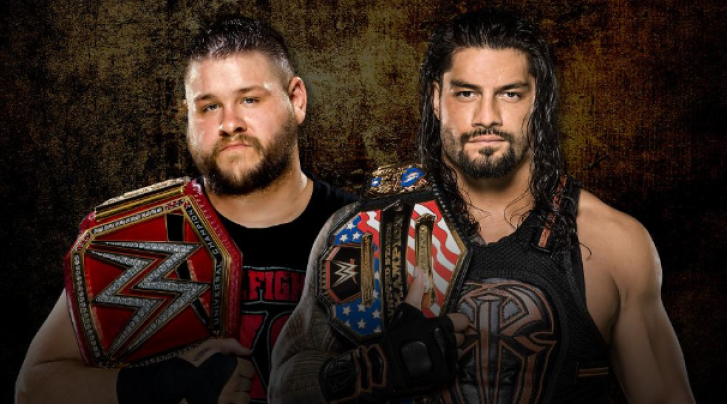 At WWE Roadblock, Universal champion Kevin Owens will be defending his title against Roman Reigns in the event's main card. If Reigns defeats Owens at the upcoming pay-per-view (PPV) event, he will create history by becoming the first wrestler to hold both the US title and the Universal title simultaneously.
Owens had recently appeared as a guest on an episode of the Highlight Reel with Chris Jericho, during which, he slammed Seth Rollins for not winning the Universal title from him and pointed out that he would have won against Rollins without anyone's help. Owens won the fight after Jericho interfered in the match, wearing a Sin Cara mask.
However, Reigns entered the arena and said that Owens would have lost the title to Rollins last week if it was not for Jericho's help. Next, Reigns challenged him for another fight and Owens obliged.
Reigns became the number one contender for the Universal title as he defeated Owens via a pinfall. But according to a report, WWE had initially planned something different for the Reigns vs Owens fight in the latest episode of Raw.
The Wrestling Observer's Dave Meltzer claimed that the WWE had planned a fight between the two superstars and Reigns' US title would be on the line. But, before deciding on a fight for the US title, the WWE had planned for the two wrestlers to square off in a title vs title fight, which was then changed to a fight for the US Championship only.
The WWE again changed its plans and decided for a non-title fight between the two wrestlers with the stipulation that if Reigns emerged victorious, he would challenge Owens for the Universal title at WWE Roadblock. The event is scheduled to take place in Pittsburgh, Pennsylvania on 18 December.