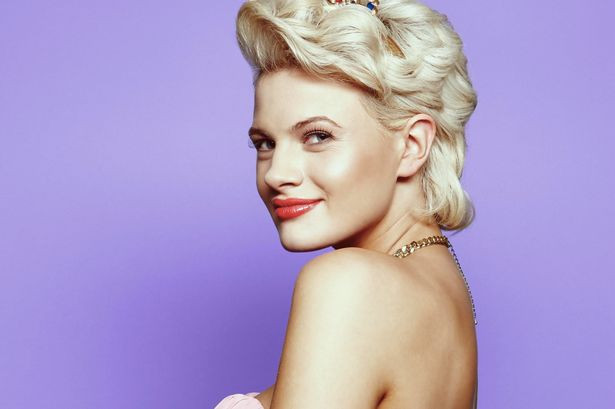 Just weeks after returning to ITV with a bang, this year's X Factor has already been hit with its first sex scandal.
Fans of the talent contest have been have been left stunned after it emerged that contestant Chloe Jasmine previously modelled for adult sex site LoveHoney.co.uk.
In the collection of images, which can still be found online, the 24-year-old former can be seen in array of revealing outfits.
One image sees her in fishnet lingerie and nipple tassels, and another shows her in a nurse's outfit.
Although Simon Cowell has not commented on the images taken three years ago, Lovehoney owner Richard Longhurst insists Jasmine, who breezed into Cheryl's final three thanks to her flawless jazz-inspired vocals, is one of the site's most popular models.
"She was a hoot at the shoot and we all warmed to her immediately.
"She has been advertising the schoolgirl and Alice outfit on the Lovehoney site for a while and they are two of our best selling outfits.
"Lots of couples see Chloe looking so sexy and think, 'I'll have one of those.'
"We are all rooting for her to win X Factor. She may be the poshest contestant the show has ever had, but she is also the sexiest."
Jasmine's Lovehoney shoot emerged just days after the songstress described claims that she is a regular at private sex parties as "outrageous".
"So disheartening when articles are penned with the absense of admissible evidence & claiming outrageous myths. #fightforthetruth" she said in a rant on Twitter.
"The only swinging I've ever been capable of was in the playground at school!"