George Clooney and Amal Alamuddin 'Planning to Adopt a Child From a War-Torn Country'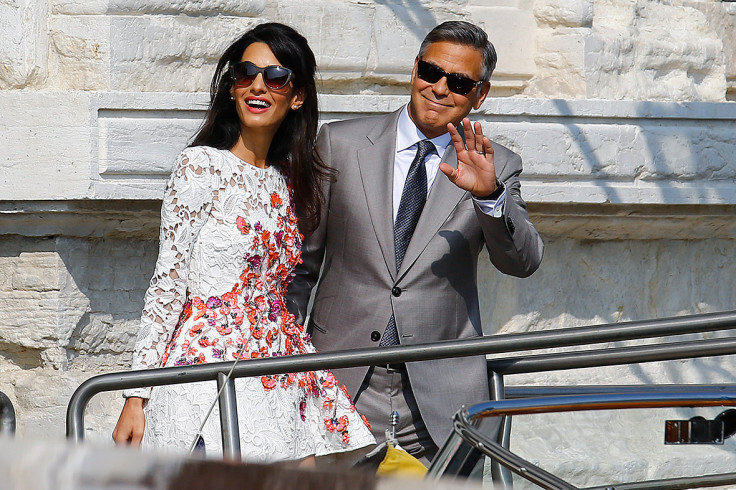 American actor and filmmaker George Clooney and wife Amal Alamuddin are reportedly planning to adopt a child.
According to the latest issue of Woman's Day Magazine, the 53-year-old Gravity star and the 36-year-old British-Lebanese lawyer are looking to adopt an orphan from a war-torn country.
A source told Mail Online that the couple are hoping to use the "adoption to highlight the plight of orphans in countries like Syria."
Adding on, the insider revealed that Clooney wants to experience parenthood just like his best friends, such as Matt Damon, Cindy Crawford, and Brad Pitt and Angelina Jolie.
Clooney and Alamuddin got married in front of family and friends in Venice, Italy in September.
For the wedding, she wore a wedding gown by Oscar de la Renta.
"George and I wanted a wedding that was romantic and elegant, and I can't imagine anyone more able than Oscar to capture this mood in a dress," Alamuddin told Vogue at that time. "Meeting him made the design process all the more magical, as he is so warm and such a gentleman."
Meanwhile, in an interview with People magazine in 2006, Clooney had opened up on marriage and children.
"I think it's the most responsible thing you can do, to have kids. It's not something to be taken lightly. I don't have that gene that people have to replicate. But everything in my life has changed over time."
© Copyright IBTimes 2023. All rights reserved.