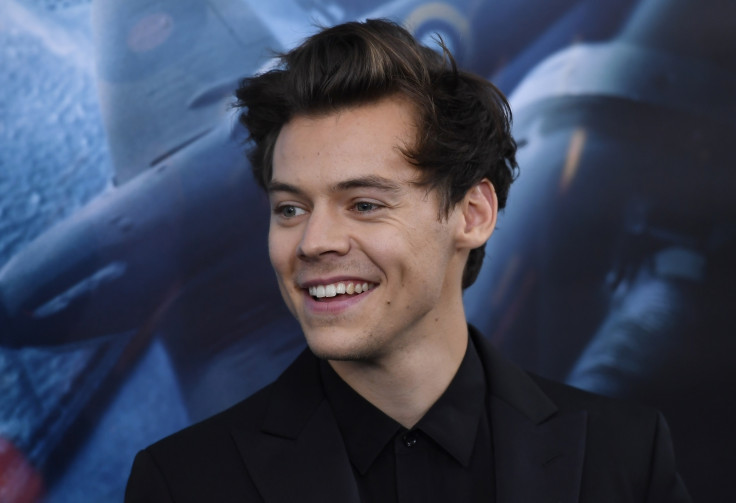 It looks like anything Adele can do, Harry Styles isn't afraid to try and do better. The One Direction singer has landed his very own TV special.
It was announced on Monday (21 August) that the 23-year-old heartthrob, who made his solo debut in April, will entertain viewers in an hour-long set this November.
Fans can expect feature performances in front of a live studio audience from his self-titled solo album, celebrity guests, and exclusive chats about his road to fame, love life and budding acting career.
Radio 1 DJ Nick Grimshaw, who has been enlisted to interview his pal, said:"Harry is a great performer and full of so many wonderful stories about his extraordinary career, which he'll be sharing with us, I can't wait for this show!"
He added: "These shows are all about creating a world in which superstars like Harry feel incredibly comfortable and alongside their brilliant, live performances, can simply have fun and enjoy revealing more of themselves to viewers than is ever normally possible,"
Director of BBC radio and music Bob Shennan said the Beeb was "committed to supporting a range of new and established acts, and I'm very happy that we're able to bring Harry to BBC One this autumn for such a unique show".
Styles won't be short of material following a busy few months. Back in July, he showed off his acting chops in Christopher Nolan's war epic, Dunkirk, where he played a soldier called Alex. He revealed that the grueling shots left him feeling he felt "numb" once production had wrapped. "There was a couple of little [injuries], I was a little numb by the end of it. I did something to my wrist that I don't even know, it keeps going," he told Capital FM's Roman Kemp.
Adele's one-off TV special, which aired in 2015 and earned a nomination at the Best Entertainment Programme at the BAFTAs, famously included a sketch which saw the British powerhouse surprise a room of Adele impersonators.